Previous Version
This Version
Act Two ttakes place largely in and around Caldeum, a city in the Borderlands, far distant from the Tristram region.

Caldeum is one of the largest cities in Sanctuary, and has always been the capital of trade.. Caldeum was originally ruled by the Trade Consortium Council, but Emperor Hakan united the city under his banner, before he became ill. Caldeum hosts both the Vizjerei mage clan as well as the Yshari council of sorcerers.
Events include fighting across the desert to the city of Alcarnus, which has been overrun and destroyed.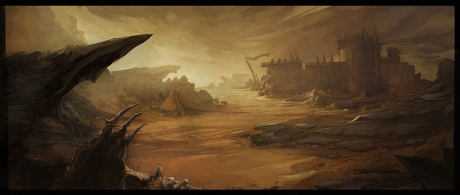 The Borderlands.