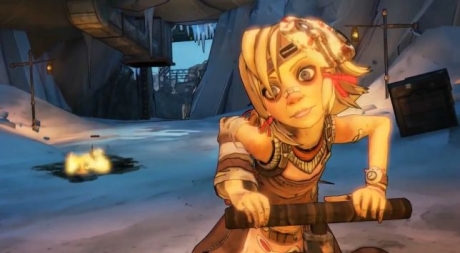 Borderlands 2 has some of the most enjoyable writing of a game released this generation, thanks to lead writer Anthony Burch (Hey Ash, Whatcha Playin'?). Recently, however, a number of players on Twitter have responded negatively to the character "Tiny Tina", criticizing her use of "stereotypical low-class black lingo" as racist.

Tiny Tina, who is a white character, is a thirteen-year old explosives expert who uses terms such as "crunk" and "badonkadonk" in her dialogue. According to Twitter users, this depiction is racist.

Anthony Burch, while arguing that he does not consider the use of the language inherently racist in itself, conceded that he would consider changing Tiny Tina's dialogue in future expansions of the game if it upset enough people.
Trending Articles
18th June

Legendary Game Designer Shigeru Miyamoto has told Kotaku that he feels that he made a bad game. Shigeru Miyamoto is famous for games like Metroid, Star...

17th February

Dragon Ball Z: Extreme Butoden has apparently been announced in the latest edition of V Jump magazine in Japan. It is a 2D fighter and will be released...

16th February

Yu-Gi-Oh! Duel Generation Hack Tool Get Free Unlock All Pack and Deck, tool works on Android and iOS (iPhone, iPad, iPod Touch), download tool Hack Tool...

21st September

Gamers have found a new player vs player playlist and a new planet buried in Destiny's source code. The playlist is called Tales of Osiris and will take...

28th November

These are some tips and/or tricks that almost everyone can use for Glory of Generals. 1. Upgrade your Commander first. The Commander is very important...