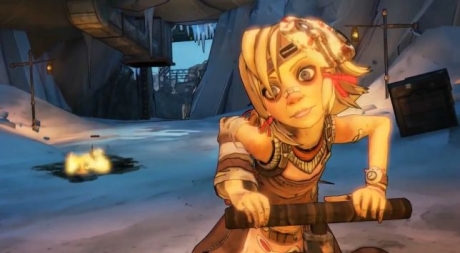 Borderlands 2 has some of the most enjoyable writing of a game released this generation, thanks to lead writer Anthony Burch (Hey Ash, Whatcha Playin'?). Recently, however, a number of players on Twitter have responded negatively to the character "Tiny Tina", criticizing her use of "stereotypical low-class black lingo" as racist.

Tiny Tina, who is a white character, is a thirteen-year old explosives expert who uses terms such as "crunk" and "badonkadonk" in her dialogue. According to Twitter users, this depiction is racist.

Anthony Burch, while arguing that he does not consider the use of the language inherently racist in itself, conceded that he would consider changing Tiny Tina's dialogue in future expansions of the game if it upset enough people.