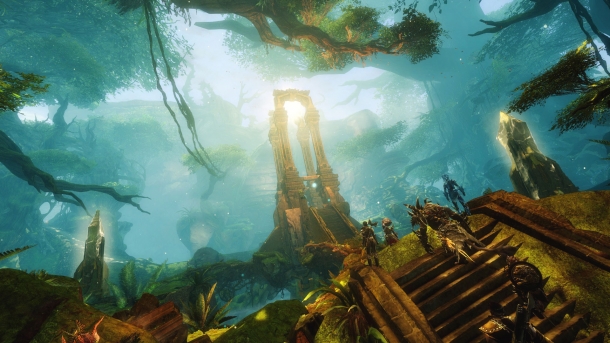 EGX Rezzed took place in London last weekend (our own Daniel Carreras was in attendance, you can view his EGX articles here). The over 12,000 attendees were given the opportunity to vote for their favourite Game of the Show, and ranked Guild Wars 2: Heart of Thorns as number one.

The full top 10 was as follows:

1 – Guild Wars 2: Heart of Thorns
2 – Bloodborne
3 – Gang Beasts
4 – Titan Souls
5 – Life is Strange
6 – Beyond Eyes
7 – Not a Hero
8 – Ratz Instagib
9 – Broforce
10 – Big Pharma

Related Brainwaves
30th August

ArenaNet has announced that the base version of Guild Wars 2 is now free-to-play. The game launched as a buy-to-play title without a subscription model...

25th January

Guild Wars 2: Heart of Thorns has been officially announced, following on from rumours of its existence that began earlier this month. Heart of Thorns...
Trending Articles
25th July

The next installment of the Super Smash Bros series is in development. Ever since a few days ago, people were excited to see it. Now, fans of the series...

6th January

When it comes to video games with deep stories, huge open worlds, and complex battle systems, nothing comes close to the RPG. Few genres are more diverse...

21st January

As we promised during the weekend in the next weeks we will unveil Durango and Orbis. All the technical info you want to know about the next generation...

5th November

Fallout: Shadow of Boston and Fallout: The Ultimate Collection trademarks have been filed at the German patent office. The Office for Harmonization in...

18th June

Legendary Game Designer Shigeru Miyamoto has told Kotaku that he feels that he made a bad game. Shigeru Miyamoto is famous for games like Metroid, Star...