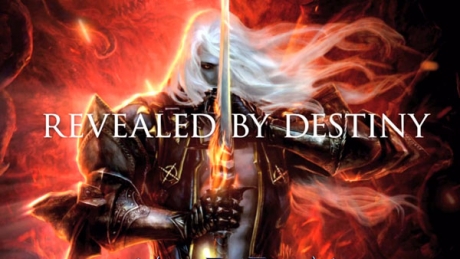 Earlier this year, it was announced that Resident Evil: Revelations, one of the absolute best games for the 3DS, would be making its way to consoles with an HD remaster. It what appears to be starting a trend, it seems that the upcoming 3DS game Castlevania: Lords of Shadow - Mirror of Fate may also get the same treatment.

At least, according to Konami producer David Cox, who has stated that an HD version of the game is not off the cards. "We want as many people to play it as possible," said Cox. "Obviously we have an exclusivity deal with Nintendo right now though and they've been very supportive of the product."

It wouldn't be that much extra work, considering most of the games assets were developed in HD. "At MercurySteam we have an HD version of the game sitting there in a computer somewhere," Cox continued. "We created everything in high definition - all the textures, all the levels, high-poly models, everything - and we kind of shrunk it all down into the 3DS."

As someone who loved the 2010 reboot Castlevania: Lords of Shadow, but does not own a 3DS, this news is very intriguing to me. I can't wait to get my hands on Resident Evil: Revelations later this year, and I would love to live in a world where I get to play all the handheld games I've missed out on through my TV in my living room.

However, I'm sure someone at Nintendo is upset that someone over at Konami is already talking about wanting to bring their "exclusive" title to other systems. Can't be good for marketing hype.

Anyway, this is not an official announcement, but it's fun to speculate what it means for the future of portable gaming.
Related Brainwaves
20th August

Konami has announced Castlevania: Lords of Shadow - Mirror of Fate HD for PS3 and Xbox 360. Originally released earlier this year as a 3DS exclusive, Konami's...