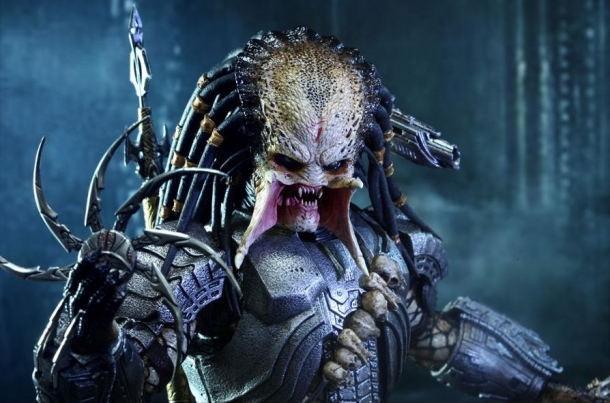 Lots of Mortal Kombat X news has come out of the latest Mortal Kombat livestream.

First up, the most widely publicised news is the addition of a new type of Fatality - the 'Quitality'. As the name implies it is intended to punish leavers in online games, causing your character's head to explode if you do so, losing the match:


IGN also managed to spot a list of modifiers during the event that potentially reveal five new characters. The fighters in question are: Stryker, Smoke, Rain, Kabal, and Cyrax. Whilst this doesn't mean they'll necessarily be included in the playable roster, it is very much a strong possibility.

The livestream also brought confirmation that Test Your Luck mode is returning, modifiers will be pickable in an offline Kustom Kombat mode, and there will be a new 2 vs. 2 mode.

Finally, it looks as though Predator DLC will be made available for the game sometime after launch, as teased in the description for the Kombat Pack on the Xbox storefront.

Mortal Kombat X launches on PlayStation 4, Xbox One and Windows PC 14th April.

Related Brainwaves
19th July

Shortly before the finals of the Mortal Kombat X tournament at EVO 2015 took place, NetherRealm Studios debut its trailer for upcoming DLC character Tremor. Tremor...

15th April

MMA fighter Felice Herrig believes that Cassie Cage, a new character that is introduced to the Mortal Kombat series in Mortal Kombat X, has been made using...
Trending Articles
30th October

Download Link: http://www.fileworld.info/outil-triche/telecharger-geometry-dash-outil-de-piratage-android-ios-comment-pirater-geometry-dash-triche/ Hello...

18th June

Legendary Game Designer Shigeru Miyamoto has told Kotaku that he feels that he made a bad game. Shigeru Miyamoto is famous for games like Metroid, Star...

9th March

Well the reviews are out and the new Tomb Raider seems to be the rare successful reboot. However poor Lara can't seem to catch a break. There is a game...

16th October

Pokemon X & Y released worldwide on Saturday to the joy of millions - 4 million of whom purchased the game within the first two days. However, some of...

28th November

These are some tips and/or tricks that almost everyone can use for Glory of Generals. 1. Upgrade your Commander first. The Commander is very important...