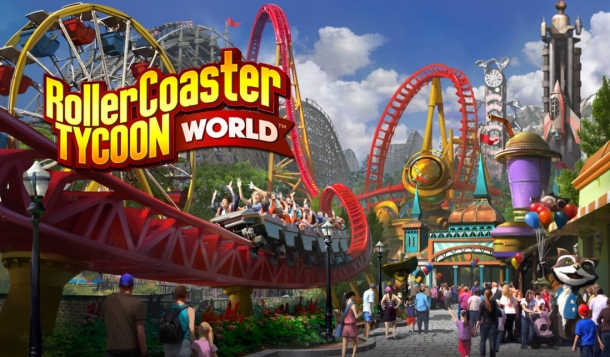 The trailer at the link below was released for the upcoming RollerCoaster Tycoon World two weeks ago, to widespread criticism from fans of the series:

But there's hope yet that the title will improve dramatically before it finally releases. In a production blog post aimed directly at addressing fan concerns, the developers of RollerCoaster Tycoon World emphasise that not only is the footage shown in the trailer pre-alpha (before the core engine had even come close to completion), but the graphics still have a long way to come and have since been upgraded:

"The game is currently in what we are calling a pre-alpha stage – features and graphics are still being coded. Since the switchover of our development team this past Fall, we have focused on core functionality and "under-the-hood" engine work. This is why there has not been significant visual progress on the title... Now, however, we are able to finally continue working on the higher level functionality and visuals.

Regarding the current state of game graphics, we have been exploring prototypes for a while and are happy to announce we will be upgrading to the Unity 5 Engine."

Fans will understandably be sceptical of claims that the footage shown in the trailer will be only slightly indicative of the final product, and the dev team accepts this fact:

"Our early results are extremely promising. We know that today these words must ring hollow, but trust that we are doing everything we can to make the game look excellent...

We will not release the game until we know that it is truly ready. If the game needs to be "put back into the oven," then we will do it. We have waited for more than 10 years for the next great edition of RCT, and we plan to take the franchise to new heights with RCTW. We will take the time required to achieve that goal."

Here's hoping that this isn't just hot air and attempted damage limitation, and that the final product will deliver on fan expectations for the series.