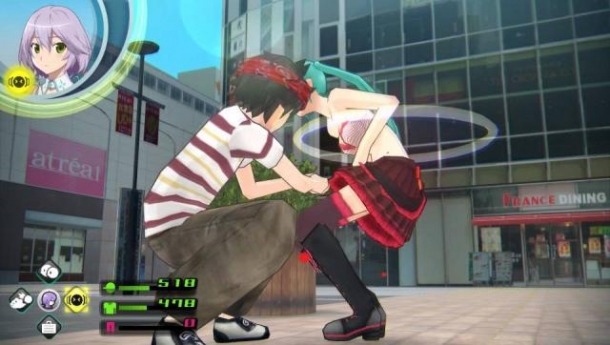 Yesterday Xseed Games Tweeted the slightly mysterious message "Prepair to get naked this Yster". Today the company revealed the meaning behind that message - both Akiba's Trip: Undead & Undressed and Ys VI: The Ark of Napishtim are coming to PC/Steam this spring.

AT:U&U will include the "Visual Editor" from the PS4 version and will also have controller support. Ys VI for PC will include new features such as widescreen support, checkpoint warps and "Catastrophe Mode". This new mode makes it so you can't purchase or store healing items, instead they are used the moment you pick them up. There is currently no specific release date for either title.
Trending Articles
30th October

Download Link: http://www.fileworld.info/outil-triche/telecharger-geometry-dash-outil-de-piratage-android-ios-comment-pirater-geometry-dash-triche/ Hello...

28th November

These are some tips and/or tricks that almost everyone can use for Glory of Generals. 1. Upgrade your Commander first. The Commander is very important...

9th March

Well the reviews are out and the new Tomb Raider seems to be the rare successful reboot. However poor Lara can't seem to catch a break. There is a game...

4th February

Borderlands 2 has some of the most enjoyable writing of a game released this generation, thanks to lead writer Anthony Burch (Hey Ash, Whatcha Playin'?)....

16th February

Yu-Gi-Oh! Duel Generation Hack Tool Get Free Unlock All Pack and Deck, tool works on Android and iOS (iPhone, iPad, iPod Touch), download tool Hack Tool...