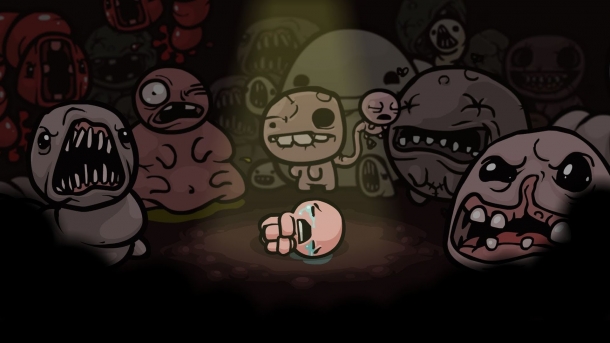 The Binding of Isaac: Rebirth has been announced for Nintendo 3DS, Wii U, and Xbox One. The remake of the original The Binding of Isaac was released last November on PC and PlayStation platforms and will now make its way to those three additional platforms later this year.

Creator Edmund McMillen originally posted the news yesterday as an April Fools' joke, where he claimed various edits had to be made in order for the game to make it onto Nintendo platforms, including using a fig leaf to cover up in-game nudity and replacing Christian imagery with that of a "more publicly ridiculed religion.. Scientology!". This was a play on the fact that the original game was blocked by Nintendo for religious reasons back in 2012.

McMillen today confirmed that the proposed edits were a joke, but the actual announcement was not - The Binding of Isaac: Rebirth will finally be making its way onto all three platforms listed above without being censored later this year.

Related Brainwaves
4th May

Nicalis has announced that the PS4 version of The Binding of Isaac: Afterbirth will be available to purchase for $10.99 on May 10th. The Afterbirth expansion...

22nd October

Crowdfunded roguelike action space shooter Everspace will be heading to the Xbox One and Windows 10 PC in 2016. "We were heavily inspired by the all-time...

8th September

The latest The Binding of Isaac expansion, Afterbirth, will release next month, on October 30th. The expansion is "coming to Steam and other platforms"...