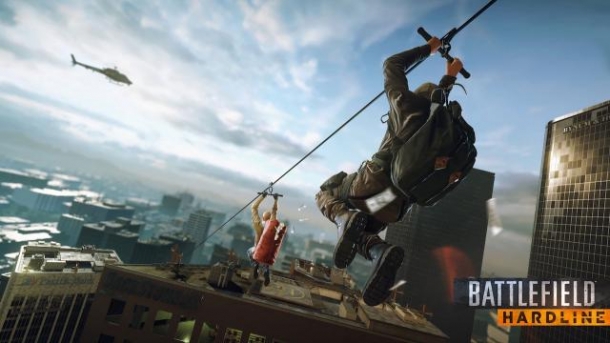 Sales for Battlefield Hardline dropped 40 percent last week in the UK, but the game managed to hold onto the top spot, according to GfK Chart-Track.

Battlefield Hardline Remains at the Top of the UK Charts

Grand Theft Auto V sales jumped 35 percent as the game rose up two spots to number two. Bloodborne dropped from the number one spot to number three, while FIFA 15 is up one spot to four. Far Cry 4 is up three spots to number five, with sales increasing by 116 percent.

Here is the complete top 10:

1. Battlefield Hardline
2. Grand Theft Auto V
3. Bloodborne
4. FIFA 15
5. Far Cry 4
6. Call of Duty: Advanced Warfare
7. Borderlands: The Handsome Collection
8. Dark Souls II: Scholar of the First Sin
9. Dying Light
10. Destiny
Trending Articles
25th July

The next installment of the Super Smash Bros series is in development. Ever since a few days ago, people were excited to see it. Now, fans of the series...

6th January

When it comes to video games with deep stories, huge open worlds, and complex battle systems, nothing comes close to the RPG. Few genres are more diverse...

21st January

As we promised during the weekend in the next weeks we will unveil Durango and Orbis. All the technical info you want to know about the next generation...

21st September

Gamers have found a new player vs player playlist and a new planet buried in Destiny's source code. The playlist is called Tales of Osiris and will take...

17th February

Dragon Ball Z: Extreme Butoden has apparently been announced in the latest edition of V Jump magazine in Japan. It is a 2D fighter and will be released...