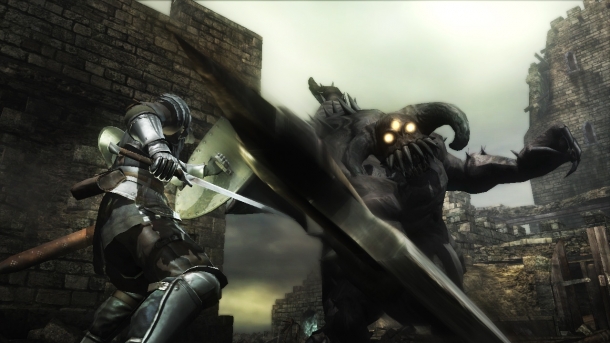 Game director Hidetaka Miyazaki is currently in the limelight, thanks to his work on the recently-released and critically-acclaimed Bloodborne. Before Bloodborne, Miyazaki held the directing reigns for its spiritual predecessor, Dark Souls (he also supervised Dark Souls II), and before that he was the game director for Demon's Souls for the PS3.

These three games, affectionately known as the "Souls" series, are known for their unique and brutally difficult boss fights. Fans have their personal favorites, of course, but Miyazaki recently revealed his personal favorite as well.

And wouldn't you know it, it's from Demon's Souls, back where it all began.

In an interview with Official PlayStation Magazine UK, Miyazaki revealed that his favorite Souls boss is the Old Monk from Demon's Souls. An interesting answer, as Old Monk is not a "boss" in the traditional sense, but instead matches the player up with another player online.

The game never tells you this, however, and eventually learning that the Old Monk is another player pitted against you by the game is one of the many joys of discovery to be found when playing Demon's Souls for the first time.

A good idea in retrospect, but according to Miyazaki, he faced some resistance to the idea during development.

"This boss utilised a unique (and rather experimental) multiplayer system," Miyazaki told OPM UK. "I remember facing a lot of opposition to realise the idea. I also designed the boss' head collar myself."

As someone who has yet to play Bloodborne but always felt that Demon's Souls was the best of the Souls series, I'm going to consider this a victory for my corner. Now excuse me while I hook my PS3 back up.