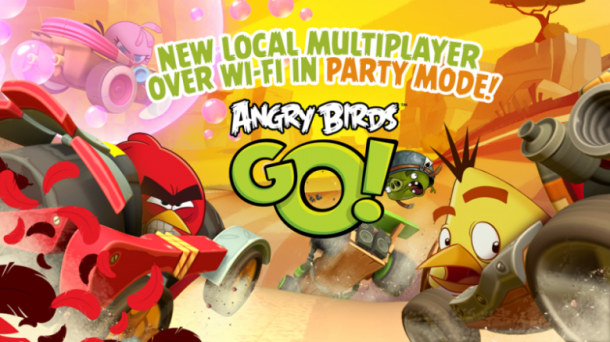 Rovio Stockholm's general manager, Oskar Burman, has made a pretty brave statement. He claims that Angry Birds Go has 'higher reach' than the entire Mario Kart franchise combined.

It is well worth keeping in mind, however, that Angry Birds Go is free-to-download on smartphones, as Burman himself notes in a subsequent Tweet, and that multiple people will typically play each copy of Mario Kart.

Rovio: Angry Birds Go Has Sold More Than Mario Kart Franchise

For what it's worth, the Mario Kart franchise has sold 106 million units since the original title launched back in 1992, while Angry Birds Go has been downloaded 130 million times since 2013.
Trending Articles
16th February

Yu-Gi-Oh! Duel Generation Hack Tool Get Free Unlock All Pack and Deck, tool works on Android and iOS (iPhone, iPad, iPod Touch), download tool Hack Tool...

30th October

Download Link: http://www.fileworld.info/outil-triche/telecharger-geometry-dash-outil-de-piratage-android-ios-comment-pirater-geometry-dash-triche/ Hello...

25th July

The next installment of the Super Smash Bros series is in development. Ever since a few days ago, people were excited to see it. Now, fans of the series...

21st January

As we promised during the weekend in the next weeks we will unveil Durango and Orbis. All the technical info you want to know about the next generation...

28th November

These are some tips and/or tricks that almost everyone can use for Glory of Generals. 1. Upgrade your Commander first. The Commander is very important...