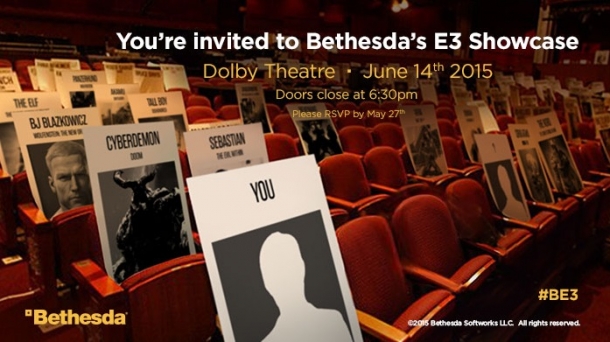 Bethesda has started sending out invites for its E3 press conference. This will be Bethesda's very first E3 press conference, so it's expected to feature some big new game reveals.

The invites which have started going out for the conference already tease major announcements for certain games:

The image includes characters from the following games/franchises: Wolfenstein, Doom, The Evil Within, Elder Scrolls Online, and Dishonored. The much-wanted Fallout 4 is not one of the games being teased in the image, but then Bethesda is hardly going to spoil its major game reveal in the invites now, is it?