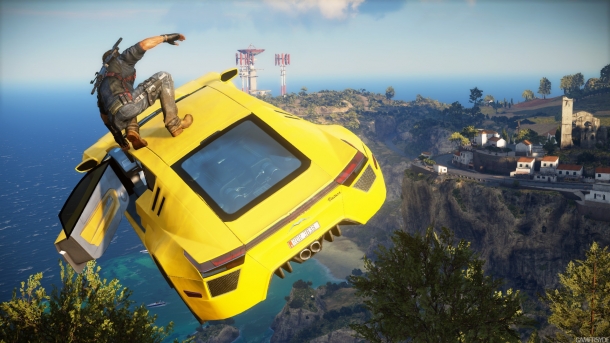 Square Enix and Avalanche Studios have released the debut gameplay trailer for the upcoming Just Cause 3.

Alongside the gameplay reveal, Square Enix also announced the game's pre-order bonus - the 'Weaponised Vehicle Pack' - which includes three exclusive luxury vehicles fully loaded with firepower. You can see them in action at the end of the trailer above.

Just Cause 3 is set to release on PlayStation 4, Xbox One, and Windows PC this Holiday season.