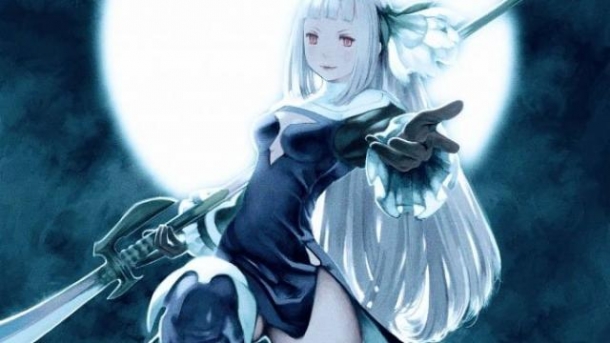 Bravely Second: End Layer (3DS) was the top selling game in Japan for the week April 26, according to Media Create, as reported by Gematsu. The game sold 100,047 units in its first week on sale.

There were eight other new releases in the top 20. TV Anime The Idolmaster: Cinderella Girls G4U! Pack Vol. 1 (PS3) debuted at number two with sales of 24,341 units. Hyperdimension Neptunia Victory II (PS4) debuted at number four with sales of 22,609 units. BlazBlue: Chrono Phantasma Extend (PS3) debuted at number five with sales of 15,550 units. BlazBlue: Chrono Phantasma Extend (PS4) debuted at number nine with sales of 7,589 units.

Meiji Toukyou Renka: Twilight Kiss (PSP) debuted at number seven with sales of 10,083 units. Tropico 5 (PS4) debuted at number eight with sales of 8,706 units. Clock Zero: Shuuen no Byou ExTime (PSV) debuted at number 12 with sales of 6,306 units. Finally, Toukiden: Kiwami (PS4) debuted at number 13 with sales of 6,103 units.

The 3DS was the top selling platform with sales of 21,658 units. The PlayStation 4 sold 20,112 units, the PlayStation Vita sold 15,467 units, and the PlayStation 3 sold 4,248 units. The Wii U sold 7,210 units and the Xbox One sold 201 units.
Related Brainwaves
10th December

Nintendo of Europe has revealed the European release date for the Nintendo 3DS JRPG Bravely Second: End Layer via Twitter. The game lands in Europe on...
Trending Articles
16th February

Yu-Gi-Oh! Duel Generation Hack Tool Get Free Unlock All Pack and Deck, tool works on Android and iOS (iPhone, iPad, iPod Touch), download tool Hack Tool...

5th November

Fallout: Shadow of Boston and Fallout: The Ultimate Collection trademarks have been filed at the German patent office. The Office for Harmonization in...

16th October

Pokemon X & Y released worldwide on Saturday to the joy of millions - 4 million of whom purchased the game within the first two days. However, some of...

4th February

Borderlands 2 has some of the most enjoyable writing of a game released this generation, thanks to lead writer Anthony Burch (Hey Ash, Whatcha Playin'?)....

18th June

Legendary Game Designer Shigeru Miyamoto has told Kotaku that he feels that he made a bad game. Shigeru Miyamoto is famous for games like Metroid, Star...