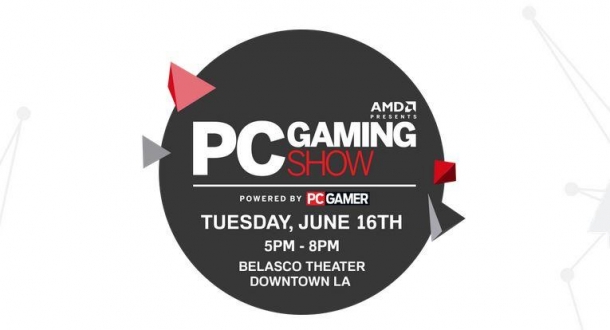 When people think of E3, they usually think of the "Big 3" platform holders: Nintendo, Sony, and Microsoft. Ever wonder what an E3 show dedicated to PC Gaming would look like? Well, wonder no more because PC Gamer and AMD are teaming up to bring you the first ever E3 PC Gaming Show at this year's E3.

"PC gaming is in a golden age, with more powerful and affordable hardware than ever before, thousands of games available through Steam, Origin and other platforms, and millions of viewers regularly watching esports online. Now, for the first time, the PC platform will have its own event during E3, where the community will be able to celebrate this era with some of the biggest names in PC gaming and see the innovations that lie ahead."

The show is being presented by AMD, and sponsored by PC Gamer, Bohemia Interactive, Twitch, Tripwire, and Digital Storm. A list of participants has already been confirmed and includes:

AMD
Blizzard Entertainment
Bohemia Interactive
Cliff Bleszinski
Cloud Imperium Games
Dean Hall
Devolver
Humble Bundle
Heart Machine
Paradox Entertainment
Square Enix
Tripwire Interactive

The show will take place at the Belasco Theatre in Los Angeles on Tuesday, June 16, 2015.