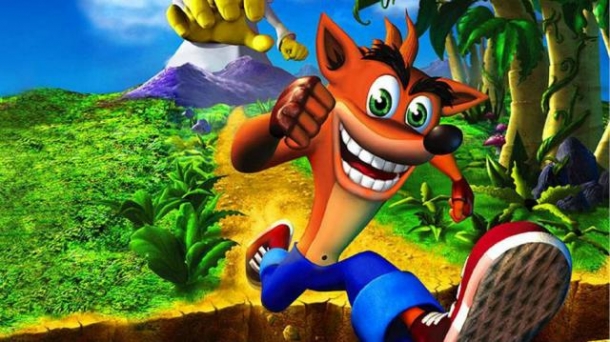 With the National Football League (NFL) Draft in full swing, it seems as good a time as any to use it as a flimsy pretext to talk about video games. For those who don't know, the NFL Draft is an annual meeting of National Football League teams during which each team selects newly eligible football players. Teams that finished the previous season poorly choose early and teams that made the playoffs choose late. The Super Bowl-winning New England Patriots, for example, chose 32nd out of 32 slots in the first round.

Wouldn't it be interesting if video game companies drafted eligible IPs in the same way? Studios could draft unused franchises or brand new IPs, all in an attempt to field the most competitive gaming portfolio.

The NFL Draft covers 256 selections across seven rounds, but for the purposes of this video game mock draft, let's limit it to 10 picks.


Round 1, Pick 1

With the first pick in 2015 Video Game Draft, Nintendo drafts Mega Man.

Mega Man

Analysis: For five years Mega Man has been, more or less, dormant. Series co-creator Keiji Inafune left Capcom to pursue an independent career in 2010 and Capcom, since parting ways, has demonstrated neither the interest nor the ability to revive the Blue Bomber.

Nintendo swooping in makes sense. Mega Man made a cameo in 2014's Super Smash Bros. for Wii U and 3DS, and Inafune has a good working relationship with Nintendo. His most recent game, Azure Striker Gunvolt, is a 3DS exclusive, and his upcoming game (Mighty No. 9, a spiritual successor to Mega Man) will appear on Wii U and 3DS, in addition to other systems...

To read the full article check out the link below.
Trending Articles
21st September

Gamers have found a new player vs player playlist and a new planet buried in Destiny's source code. The playlist is called Tales of Osiris and will take...

17th February

Dragon Ball Z: Extreme Butoden has apparently been announced in the latest edition of V Jump magazine in Japan. It is a 2D fighter and will be released...

28th November

These are some tips and/or tricks that almost everyone can use for Glory of Generals. 1. Upgrade your Commander first. The Commander is very important...

6th January

When it comes to video games with deep stories, huge open worlds, and complex battle systems, nothing comes close to the RPG. Few genres are more diverse...

16th October

Pokemon X & Y released worldwide on Saturday to the joy of millions - 4 million of whom purchased the game within the first two days. However, some of...