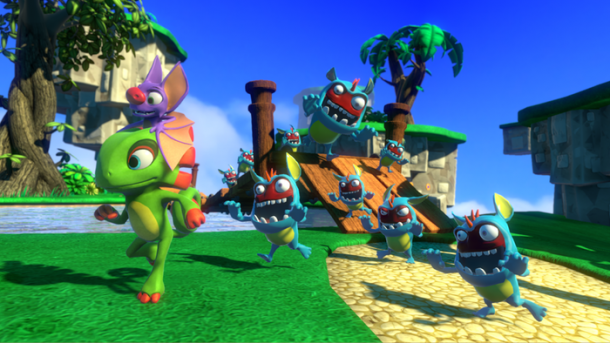 anjo-Kazooie spiritual successor Yooka-Laylee has taken Kickstarter by storm. The title, which required $175,000 in backing in order to be successfully funded, has already raised over $1 million within the first 24 hours.

The developers at Playtonic Games were obviously taken aback by the run-away success of the Kickstarter - the final stretch goal, which was for simultaneous Wii U, PS4 and Xbox One releases for the title, has already been smashed, and the Playtonic has had to scramble to create additional stretch goals.

Two additional stretch goals - an N64 Shader Mode and a Let's Play - have just been added and look set to be met within a few hours.

Yooka-Laylee is set to release on Windows, Mac, Linux, Xbox One, PlayStation 4 and Wii U.