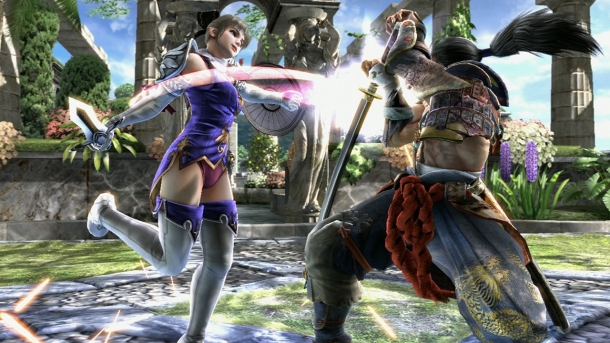 Project Soul, the Bandai Namco subsidiary responsible for developing the SoulCalibur series of fighting games, is "preparing something huge".

In a post on the SoulCalibur Facebook page titled 'Vote for the Future of SoulCalibur', Project Soul asks fans to vote for their favourite SoulCalibur characters ahead of the announcement:

"Calling all SoulCalibur Fans! Project Soul would like to hear your voice.

They need to determine precisely who are the favorite characters of the community!
Beware, you can vote only once so choose carefully and wisely.
You still have time to think about it as this survey will last until May 31st.

Project Soul is probably preparing something huge... Stay tuned and spread the news! Thank you."
Related Brainwaves
26th August

The Pokemon Company has just officially revealed Pokken Tournament, a Pokemon-themed fighting game that is being developed by the Tekken team at Bandai...

30th August

Did you like SoulCalibur II? Of course you did, It was only one of the best fighting games ever made. So, it should be a given that you'll be excited to...
Trending Articles
21st September

Gamers have found a new player vs player playlist and a new planet buried in Destiny's source code. The playlist is called Tales of Osiris and will take...

16th October

Pokemon X & Y released worldwide on Saturday to the joy of millions - 4 million of whom purchased the game within the first two days. However, some of...

28th November

These are some tips and/or tricks that almost everyone can use for Glory of Generals. 1. Upgrade your Commander first. The Commander is very important...

18th June

Legendary Game Designer Shigeru Miyamoto has told Kotaku that he feels that he made a bad game. Shigeru Miyamoto is famous for games like Metroid, Star...

17th February

Dragon Ball Z: Extreme Butoden has apparently been announced in the latest edition of V Jump magazine in Japan. It is a 2D fighter and will be released...