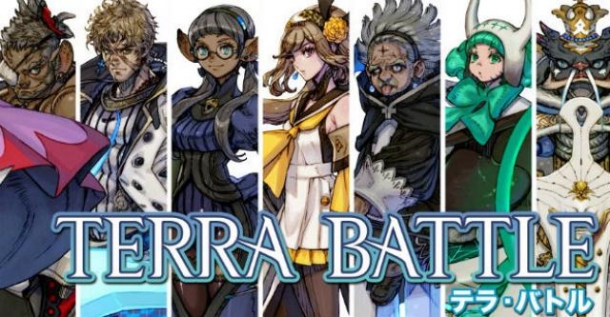 A few days ago it was announced that the Mistwalker-developed mobile RPG Terra Battle would be coming to consoles, following it successfully hitting the two million download milestone.

Studio founder Hironobu Sakaguchi has revealed to Famitsu (as translated by Gematsu) that he never really thought the game would reach the two million mark and so made no real plans to release the game on consoles. Now that the goal has been hit, however, the team will have to start work on a console version.

"When we first began planning the Download Starter and setting our goals, I never thought we'd reach two million downloads. Or rather, it was a far away goal. But meeting this feeling, it is expected we keep our promise of 'starting development on a consumer version,' but I didn't think that day would really come. We didn't actually have anything planned for it, so I'm starting to feel the heat now that it's happening.

We really don't have any plans right now. I'm in so much trouble now. (Laughs.) Still, however we end up doing it, I want the characters and atmosphere of the game world to be in line with what we've done for the smartphone game. I plan on doing a lot of experimenting to see whether we otherwise actually take the game in any new directions. Virtual reality could be an interesting direction to take, as could having some sort of connectivity with next-gen if we could pull that off."
Related Brainwaves
1st May

Terra Battle, the Mistwalker-developed mobile RPG, has hit two million downloads since it launched seven months ago. This is the last milestone the developer...

2nd January

Final Fantasy creator Hironobu Sakaguchi has released an animated teaser video for a now-cancelled RPG project called Cry On. You can check out the video...