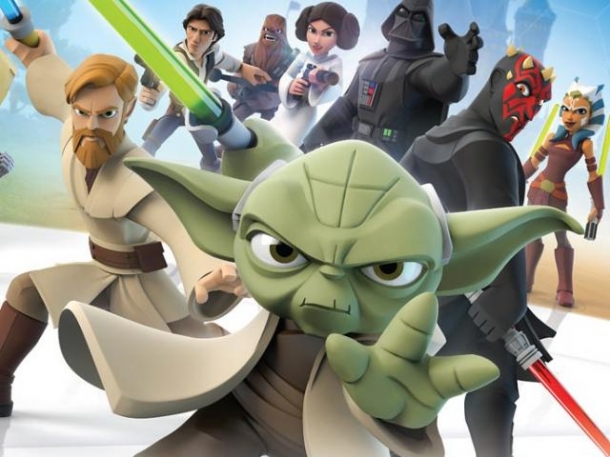 Disney Infinity 3.0 has finally been officially announced in the latest issue of GameInformer. This news comes a couple of weeks after leaks began surfacing for the game.

Disney Infinity 3.0 will feature characters from Star Wars and Avengers: Age of Ultron. Characters from both Star Wars trilogies will make an appearance. Developer Ninja Theory is also working on a Star Wars playset that follows Anakin and Ahsoka after the events of Star Wars Episode II: Attack of the Clones.

"Disney Infinity 3.0 isn't just tossing in a wookiee and a few new playsets and calling it a day, either. Avalanche has reexamined fundamental parts of its core game and is working with best-in-class developers to ensure that Infinity is as good as it can be.

Ninja Theory has retuned melee combat, adjusting the timing and adding depth for advanced players. After all, you want to feel powerful when you're wielding a light saber. Sumo Digital (Sonic & Sega All-Stars Racing) has taken Infinity's driving gameplay to the shop, tweaking the handling and drifting to provide a smoother experience. That's key, considering one of the new Toy Box games is a kart racer. Those tweaks carry over into the Toy Box, which means legacy characters like Hulk and Mr. Incredible benefit as well."