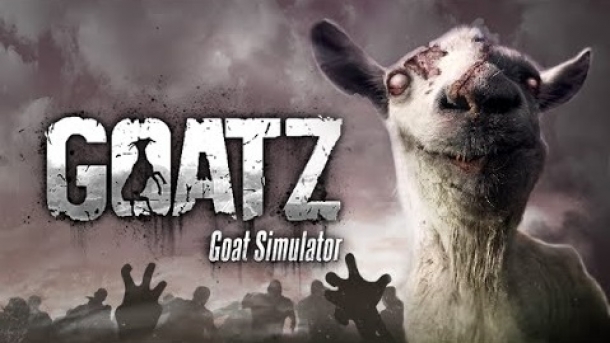 Quirky game Goat Simulator is getting new DLC tomorrow. The DLC is themed around DayZ and is called GoatZ.

GoatZ will be released for Steam on May 7 and is priced at $4.99. An iOS and Android release is also planned for a later date but will be the same price.

Here's a complete list of features:

Mandatory crafting system, because everyone else is doing it.
Zombies that bug out. There's a pun here about actual living bugs, but we're not going to bother.
You can craft anything in the world, as long as it's one of the half dozen weapons in the game.
Zombies, because this is a zombie game, remember?
A pretty big new map with some stuff in it.
Completely realistic survival mode where you have to eat every damn five minutes to survive because Dean Hall & Garry Newman said so.

Related Brainwaves
21st November

MiniDayZ, a fan-made tribute to the popular post-apocalyptic zombie survival title DayZ, has been picked up by DayZ's Bohemia Interactive. MiniDayZ is...

6th June

Valve's Steam service has updated its FAQ, and is now warning customers about buying early access games. Valve's official stance is that gamers should...