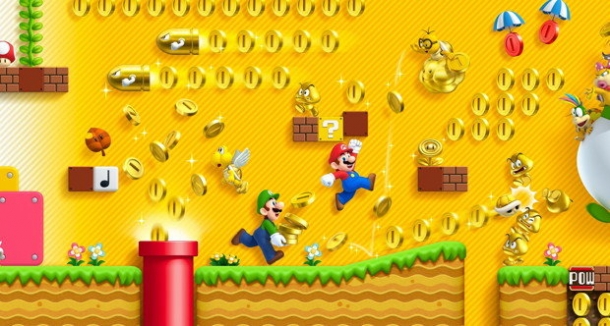 Nintendo president Satoru Iwata has released updated shipments figures for key 3DS titles to investors. There are two titles that have shipped more than 10 million units and two more that are less than a million away from the 10 million milestone.

Pokémon X/Y is the best-selling 3DS game with shipments of 13.85 million units. Mario Kart 7 is the other title to ship more than 10 million units, with sales of 11.7 million units.

Pokémon Omega Ruby/Alpha Sapphire has shipped 9.94 million units, while New Super Mario Bros. 2 has shipped 9.16 million units. Animal Crossing: New Leaf has shipped 8.94 million units. Super Smash Bros. for Nintendo 3DS has shipped 6.75 million units since its released last fall, and finally Tomodachi Life has shipped 4.15 million units.
Trending Articles
6th January

When it comes to video games with deep stories, huge open worlds, and complex battle systems, nothing comes close to the RPG. Few genres are more diverse...

2nd February

World Series Of Poker Hack can generate unlimited Chips and Cash. http://tricksgamesonline.com/2017/02/02/world-series-poker-hack-chips-generator/ http://tricksgamesonline.com/2017/02/02/world-series-poker-hack-chips-generator/ About...

5th November

Fallout: Shadow of Boston and Fallout: The Ultimate Collection trademarks have been filed at the German patent office. The Office for Harmonization in...

21st January

As we promised during the weekend in the next weeks we will unveil Durango and Orbis. All the technical info you want to know about the next generation...

18th June

Legendary Game Designer Shigeru Miyamoto has told Kotaku that he feels that he made a bad game. Shigeru Miyamoto is famous for games like Metroid, Star...