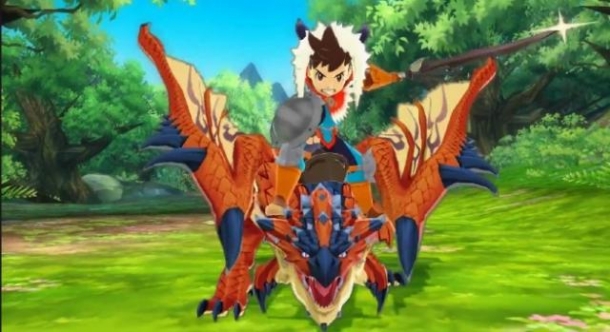 During its latest financial report, Capcom announced that the company has shipped 3.4 million units of Monster Hunter 4 Ultimate worldwide, as of March 31st, 2015.

One million were shipped to North America and Europe, while the rest were for Japan. Capcom had originally targeted shipments of 3.9 million units, so the game missed its goal by half a million.

Capcom also announced projected shipments for some of their future releases. The company expects to ship 2.5 million units of the Nintendo 3DS exclusive Monster Hunter Stories by March 31st, 2015. Capcom also has high hopes for Street Fighter V, targeting shipments of 2 million units between the PS4 and PC.

Both Monster Hunter Stories and Street Fighter V are expected to release in early 2016.
Trending Articles
16th February

Yu-Gi-Oh! Duel Generation Hack Tool Get Free Unlock All Pack and Deck, tool works on Android and iOS (iPhone, iPad, iPod Touch), download tool Hack Tool...

21st January

As we promised during the weekend in the next weeks we will unveil Durango and Orbis. All the technical info you want to know about the next generation...

17th February

Dragon Ball Z: Extreme Butoden has apparently been announced in the latest edition of V Jump magazine in Japan. It is a 2D fighter and will be released...

25th July

The next installment of the Super Smash Bros series is in development. Ever since a few days ago, people were excited to see it. Now, fans of the series...

21st September

Gamers have found a new player vs player playlist and a new planet buried in Destiny's source code. The playlist is called Tales of Osiris and will take...