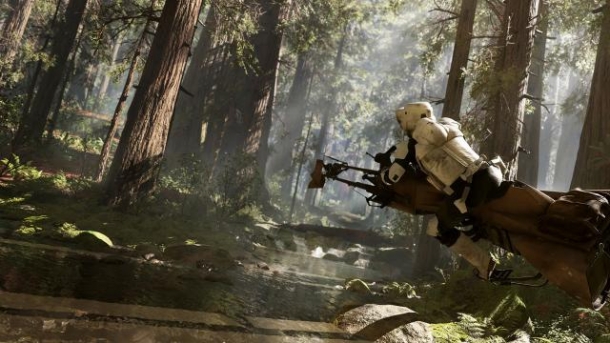 Most modern shooters, such as Call of Duty and Battlefield, feature classes or squads. However, Star Wars Battlefront will not feature either of these.

Players will be allowed to "freely" pick their weapons and gear, according to design director Niklas Fegraeus, who spoke with the Official Xbox Magazine, as reported by GamesRadar. Players will gain XP and then be able to unlock and use whatever they want.

Instead of the usual five man squads seen in Battlefield, Star Wars Battlefront will use a "Partners" system. Two players will be linked together and will be able to see each other on their HUDs. They will also be able to share whatever they have unlocked.