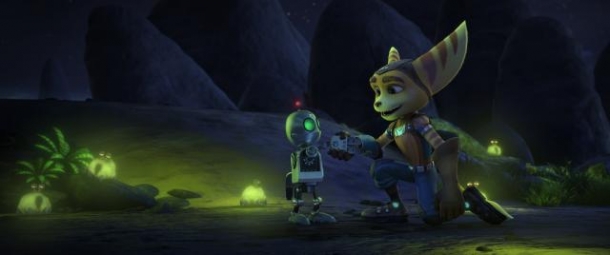 The remake of the classic PlayStation game Ratchet & Clank will be released Spring 2016, Insomniac Games' Chief Brand Officer Ryan Schneider has announced on the US PlayStation Blog.

The game will launch around the same time as the Ratchet & Clank movie, which is due out on April 29, 2016. Paul Giamatti will play Chairman Drek in the film and John Goodman will play Ratchet's mechanic mentor Grimroth.

"As you can imagine, when Insomniacs learned we had a real shot to bring Ratchet & Clank to the big screen, we jumped in enthusiastically to help ensure the most authentic and high-quality production. We collaborated extensively on original script development with former Ratchet & Clank scribe TJ Fixman, and character design and creation with Insomniac veteran artist Dave Guertin (responsible for Ratchet and Clank's original design) and Greg Baldwin (responsible for character, weapon, and vehicle designs too numerous to mention).

Insomniac animation guru David Hancock assisted with animation consulting, and North Carolina studio director and Ratchet & Clank "OG" Chad Dezern participated in lighting reviews. The fearless Chris Carter and the inimitable Brian DiLucente helped with asset sharing across production studios, and I've been lucky enough to ride shotgun the whole way."