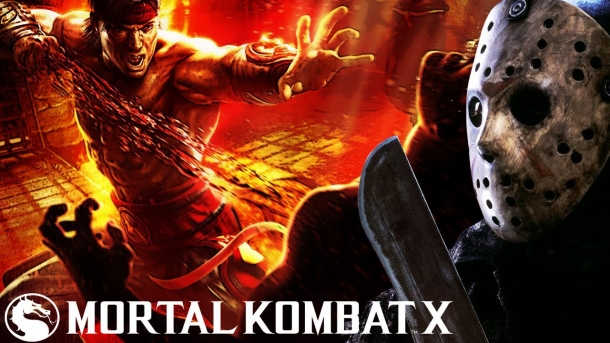 Sony has revealed the top selling games on the PlayStation Store in Europe for the month of April. Mortal Kombat X topped the PlayStation 4 charts, while FIFA 15 topped the PlayStation Vita and PlayStation 3 charts.

PlayStation 4 (Last Month's Position):

Mortal Kombat X (New)
Tomb Raider: Definitive Edition (9)
Bloodborne (1)
Battlefield Hardline (2)
FIFA 15 (10)
Minecraft: PlayStation 4 Edition (11)
PES 2015 Pro Evolution Soccer (16)
Battlefield 4 (Re-entry)
Metal Gear Solid V: Ground Zeroes (13)
Grand Theft Auto V (12)
Diablo III: Reaper of Souls (RE)
Resident Evil Revelations 2 (3)
Dying Light (20)
Assassin's Creed Chronicles: China (New)
Driveclub (18)
Game of Thrones (RE)
Borderlands: The Handsome Collection (New)
Need for Speed Rivals (RE)
Middle-earth: Shadow of Mordor (RE)
Slender: The Arrival (New)

PlayStation Vita (Last Month's Position):

FIFA 15 (3)
Dead or Alive 5 Plus (RE)
Mortal Kombat (RE)
Minecraft: Playstation Vita Edition (5)
WRC 4 FIA World Rally Championship (14)
Sword Art Online: Hollow Fragment (10)
Shovel Knight (New)
Dead Nation (7)
Unit 13 (8)
LittleBigPlanet PlayStation Vita (11)
Silent Hill: Book of Memories (13)
Terraria (RE)
Rayman Origins (RE)
Oddworld: Stranger's Wrath HD (15)
Dragon Ball Z: Battle of Z (19)
Asphalt Injection (RE)
The Walking Dead: The Complete First Season (RE)
The Wolf Among Us: The Complete First Season (RE)
Dungeon Hunter: Alliance (18)
Titan Souls (New)

PlayStation 3 (Last Month's Position):

FIFA 15 (7)
Minecraft (4)
FIFA Street (RE)
Demon's Souls (9)
Plants vs. Zombies Garden Warfare (RE)
Battlefield 4 (RE)
Metal Gear Rising: Revengeance (RE)
Mortal Kombat (RE)
Alice: Madness Returns (RE)
Batman: Arkham City (RE)


Trending Articles
16th October

Pokemon X & Y released worldwide on Saturday to the joy of millions - 4 million of whom purchased the game within the first two days. However, some of...

25th July

The next installment of the Super Smash Bros series is in development. Ever since a few days ago, people were excited to see it. Now, fans of the series...

16th February

Yu-Gi-Oh! Duel Generation Hack Tool Get Free Unlock All Pack and Deck, tool works on Android and iOS (iPhone, iPad, iPod Touch), download tool Hack Tool...

9th March

Well the reviews are out and the new Tomb Raider seems to be the rare successful reboot. However poor Lara can't seem to catch a break. There is a game...

17th February

Dragon Ball Z: Extreme Butoden has apparently been announced in the latest edition of V Jump magazine in Japan. It is a 2D fighter and will be released...