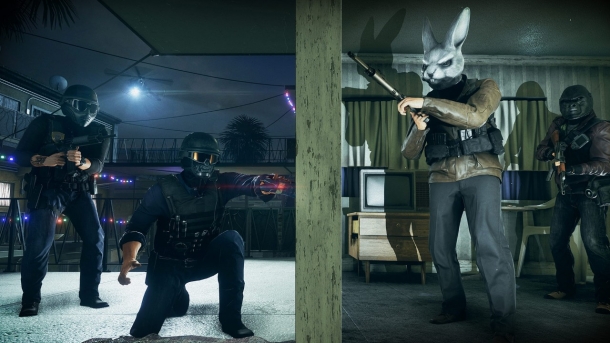 Battlefield: Hardline DLC Criminal Activity will be made available early to premium members next month. No specific release date has been given, just a timing window of June.

The DLC will contain the following:

Four fast-paced new maps – Backwoods, Code Blue, The Beat, and Black Friday
Two new rides
Two new ammunition types for specific weapons
A new gadget
Three new weapons
A nailgun battle pickup
New Bounty Hunter game mode
Six new masks: two animal masks and four new police headgear options

Trending Articles
16th October

Pokemon X & Y released worldwide on Saturday to the joy of millions - 4 million of whom purchased the game within the first two days. However, some of...

21st January

As we promised during the weekend in the next weeks we will unveil Durango and Orbis. All the technical info you want to know about the next generation...

18th June

Legendary Game Designer Shigeru Miyamoto has told Kotaku that he feels that he made a bad game. Shigeru Miyamoto is famous for games like Metroid, Star...

21st September

Gamers have found a new player vs player playlist and a new planet buried in Destiny's source code. The playlist is called Tales of Osiris and will take...

5th November

Fallout: Shadow of Boston and Fallout: The Ultimate Collection trademarks have been filed at the German patent office. The Office for Harmonization in...