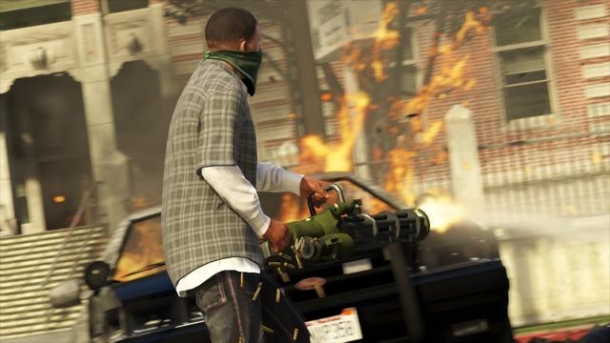 Grand Theft Auto V has been a huge success for Take-Two and Rockstar. However, they are not about congratulating themselves, but are instead looking to better themselves with each game.

"We are quite happy to bend over backwards to count all these records, but we are not in the business of congratulating ourselves," Take-Two CEO Strauss Zelnick told MCVUK. "The nature of this team is that we are always looking to do better and better the next time out. The folks at our labels and the folks at our corporate office are simply focused on what they can do to delight consumers next."

Zelnick added that their focus is not on how well a game sells, but instead on the quality of the game. He wants employees to "pursue their passion and making sure they are operating at the highest quality, and that we are giving them the resources to do so."

Take-Two has no plans to focus more of its energy on mobile platforms, like Konami and Sega are doing. Rather, they want to deliver the highest quality games possible:

"Mobile is kind of a misnomer, because the world is heading to be unplugged. Mobile to most people tends to mean free-to-play, and we tend to focus less on free-to-play, although we do have some offerings in that space. We have had ten offerings for tablets and smartphones across a variety of genres over the past fiscal year, so we do have a number offerings. But our goal is to offer consumers the highest quality interactive entertainment, and the bulk of our releases, people pay for those."
Related Brainwaves
29th June

It looks like Mafia 3 is in the works. Take-Two Interactive has registered several domains for the game: Of course, his does not confirm that a third...

23rd July

Rockstar Games has renewed trademarks for Agent, the long-gestating PS3 exclusive that was first announced in 2009. Set to be an Cold War espionage tale...