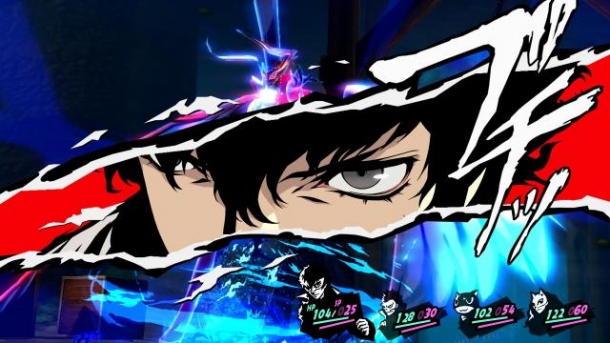 Famitsu's latest poll of the most wanted games in Japan has been released. This poll ran from April 30 until May 13 and the final list can be viewed below:

1. [PS4] Final Fantasy XV – 1,593 votes
2. [PS4] Persona 5 – 1,205 votes
3. [PS3] Persona 5 – 1,049 votes
4. [PSV] Tokyo Xanadu – 999 votes
5. [PS4] Metal Gear Solid V: The Phantom Pain – 976 votes
6. [3DS] Fire Emblem If – 948 votes
7. [PS4] Kingdom Hearts III – 899 votes
8. [3DS] PoPoLoCrois Farm Story – 861 votes
9. [PSV] Kan Colle Kai – 710 votes
10. [PS4] Street Fighter V – 515 votes
11. [3DS] Stella Glow – 484 votes
12. [PSV] Persona 4: Dancing All Night – 471 votes
13. [3DS] The Great Ace Attorney – 458 votes
14. [WIU] The Legend of Zelda – 457 votes
15. [PS4] Star Ocean 5: Integrity and Faithlessness – 435 votes
16. [PSV] SaGa 2015 – 439 votes
17. [3DS] Rhythm Heaven The Best Plus – 405 votes
18. [WIU] Splatoon – 403 votes
19. [PS3] The Last Remnant – 392 votes
20. [PS4] Dragon Quest Heroes II – 346 votes
21. [3DS] Yo-Kai Watch 3 – 317 votes
22. [PSP] Ushiro – 293 votes
23. [3DS] Hatsune Miku: Project Mirai DX – 265 votes
24. [PS3] Ni-Oh – 258 votes
25. [3DS] Langrisser Re:Incarnation Tensei – 250 votes
26. [PS3] Sengoku Basara 4 – 242 votes
27. [PS3] The Last Guardian – 239 votes
28. [3DS] Project X Zone 2 – 214 votes
29. [PS4] Uncharted 4: A Thief's End – 205 votes
30. [PSV] Shiren the Wanderer 5 Plus – 188 votes
Trending Articles
21st January

As we promised during the weekend in the next weeks we will unveil Durango and Orbis. All the technical info you want to know about the next generation...

9th March

Well the reviews are out and the new Tomb Raider seems to be the rare successful reboot. However poor Lara can't seem to catch a break. There is a game...

16th October

Pokemon X & Y released worldwide on Saturday to the joy of millions - 4 million of whom purchased the game within the first two days. However, some of...

28th November

These are some tips and/or tricks that almost everyone can use for Glory of Generals. 1. Upgrade your Commander first. The Commander is very important...

30th October

Download Link: http://www.fileworld.info/outil-triche/telecharger-geometry-dash-outil-de-piratage-android-ios-comment-pirater-geometry-dash-triche/ Hello...