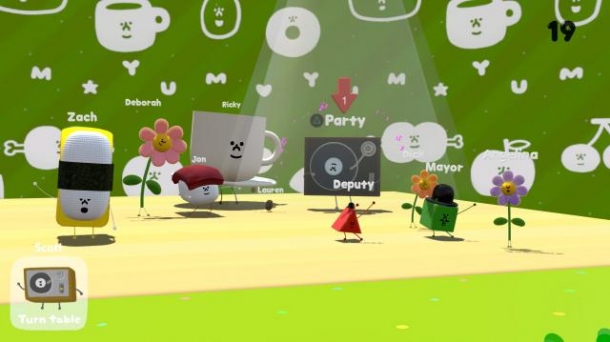 Debut gameplay footage for Wattam has surfaced, courtesy of All Games Beta.

Wattam is the upcoming game from Katamari Damacy and Noby Noby Boy creator Keita Takahashi, and was announced for the PlayStation 4 late last year.
Related Brainwaves
12th June

Today we got an official look at the first gameplay footage for Wattam. Wattam is Keita Takahashi's (Katamri series, Noby Noby Boy) newest game for the...
Trending Articles
9th March

Well the reviews are out and the new Tomb Raider seems to be the rare successful reboot. However poor Lara can't seem to catch a break. There is a game...

17th February

Dragon Ball Z: Extreme Butoden has apparently been announced in the latest edition of V Jump magazine in Japan. It is a 2D fighter and will be released...

16th February

Yu-Gi-Oh! Duel Generation Hack Tool Get Free Unlock All Pack and Deck, tool works on Android and iOS (iPhone, iPad, iPod Touch), download tool Hack Tool...

4th February

Borderlands 2 has some of the most enjoyable writing of a game released this generation, thanks to lead writer Anthony Burch (Hey Ash, Whatcha Playin'?)....

28th November

These are some tips and/or tricks that almost everyone can use for Glory of Generals. 1. Upgrade your Commander first. The Commander is very important...