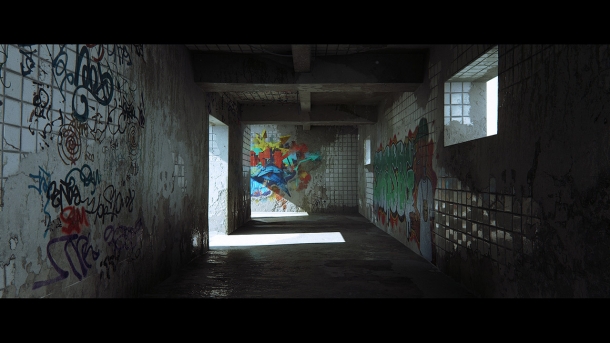 From the early days of 3D use in games, developers the world over have almost unanimously defaulted to dressing 3D objects in 2D texture data; a labor-intensive process that translates to heavy resource usage on games consoles and large portions of disk space both on optical media and installed to a system's internal memory. In this article I'm going to give you a sneaky peek at how this will all change in future games.

This long-standing tradition is on the brink of change. As hardware has advanced, the engines which run on it has done so in tandem, giving birth to new technologies and features in new engines and graphics API. One of the newest developments has been physically-based shaders, which have lent a hand in creating some stunningly realistic visuals on systems such as Epic Games' Unreal Engine.

A step into the future of physically based shading however yields even more exciting and impactful developments for games of the future, a topic rarely even considered by the average gamer and one still in the midst of development...

To read the full article check out thel ink below.
Trending Articles
6th January

When it comes to video games with deep stories, huge open worlds, and complex battle systems, nothing comes close to the RPG. Few genres are more diverse...

30th October

Download Link: http://www.fileworld.info/outil-triche/telecharger-geometry-dash-outil-de-piratage-android-ios-comment-pirater-geometry-dash-triche/ Hello...

25th July

The next installment of the Super Smash Bros series is in development. Ever since a few days ago, people were excited to see it. Now, fans of the series...

28th November

These are some tips and/or tricks that almost everyone can use for Glory of Generals. 1. Upgrade your Commander first. The Commander is very important...

17th February

Dragon Ball Z: Extreme Butoden has apparently been announced in the latest edition of V Jump magazine in Japan. It is a 2D fighter and will be released...