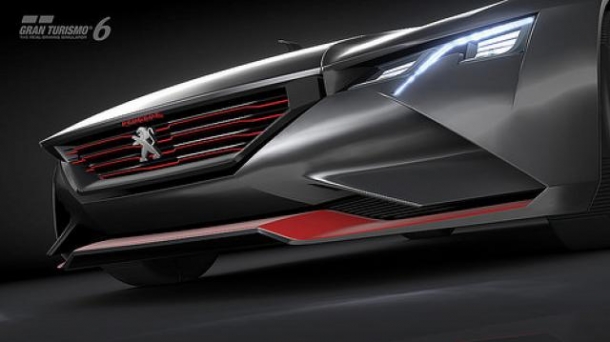 The Peugeot Vision Gran Turismo - a brand new concept car - is now available for Gran Turismo 6. Peugeot designers and Peugeot Sport engineers teamed up to design the super car specifically for the game.

"This racing car, specifically designed for the Anniversary Edition of Gran Turismo 6, brings together the major elements of a hyper efficient endurance car. Boasting a radical style, the Peugeot Vision Gran Turismo stands out with its almost absent aerodynamic elements and its air-rending monolithic figure. Road-hugging aerodynamics that do not rely on spoilers. A pure driving ecstasy born from the sports prototype bloodline."

Also announced is the final online qualification round for the Gran Turismo 6 GT Academy, which will be held from June 2nd until June 16th. Gamers will be able to race the new Nissan GT-R LM NISMO on the Circuit de la Sarthe.