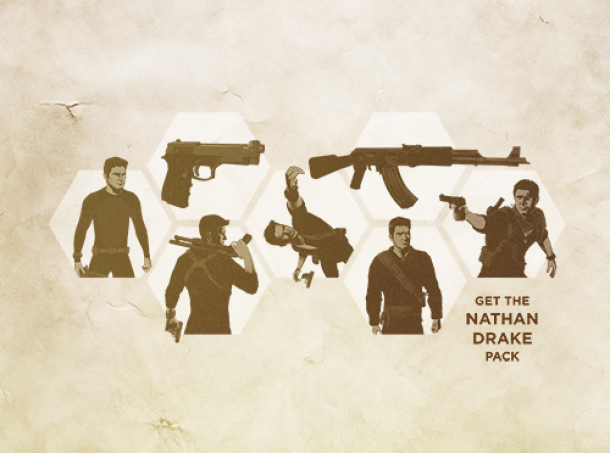 Sony has confirmed the leak regarding Uncharted: The Nathan Drake Collection. The Nathan Drake Collection is coming to the PlayStation 4 on October 7th in Europe and October 9th in North America. Sony also announced that the Uncharted franchise has sold more than 21 million units worldwide.

The 'Nathan Drake Pack' will be made available as a special pre-order bonus for Uncharted: The Nathan Drake Collection. This includes single player skins of different Drake outfits and the Golden AK-47 and Golden 92FS guns. If the game is pre-ordered digitally through the PlayStation Store you will also receive a dynamic PlayStation 3 theme.

Naughty Dog community strategist Arne Meyer said the following:

"The team at Bluepoint Games is incomparable regarding their portfolio of achievements and remastered releases, and we've been working closely with them to bring over our engine to make Uncharted: The Nathan Drake Collection an exemplary game.

That means not only allowing you to play the single-player campaigns of Uncharted: Drake's Fortune, Uncharted 2: Among Thieves, and Uncharted 3: Drake's Deception in 1080p and 60fps with better lighting, textures, and models, but they're also working on a range of improvements and additions across all three games.

We put together the list of these improvements and additions based on countless forum posts, messages, Tweets, and even through personal conversations we've had with a number of you over the years."