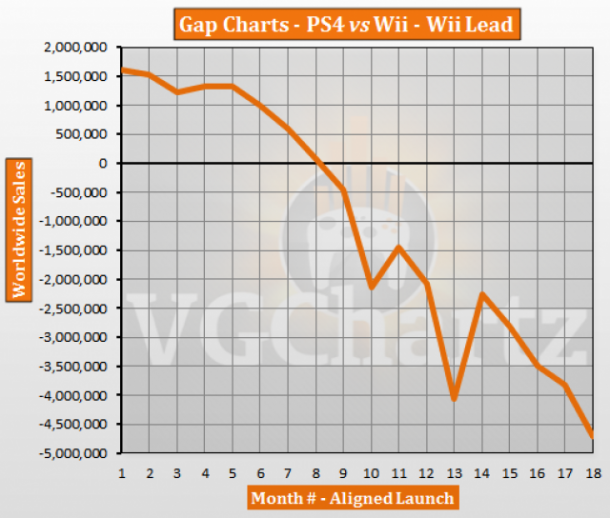 Welcome to the VGChartz Gap charts. The charts will be updated monthly and each article will focus on a different gap chart. The charts include comparisons between the 7th generation and 8th generation, as well as comparing the 8th generation consoles. All sales are worldwide, unless otherwise stated.

PlayStation 4 Vs. Wii Global:

Gap change in latest month: 894,792 – Wii

Gap change over last 12 months: 5,709,106 - Wii

Total Lead: 4,710,693 – Wii

PlayStation 4 Total Sales: 27,100,637

Wii Total Sales: 22,389,944

To read the full article check out the link below.