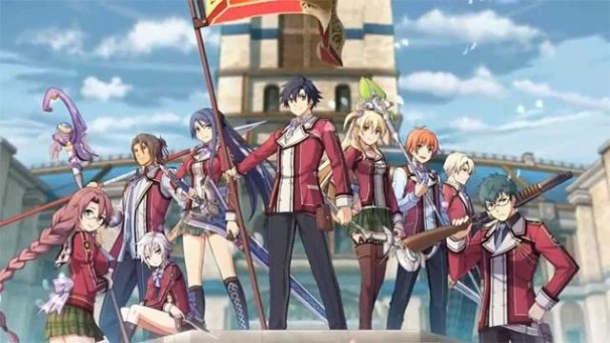 XSEED Games has announced its E3 line-up. Included in this line-up are five previously unannounced localizations. They are:

Earth Defense Force 4.1: The Shadow of New Despair

[Platform: PS4™ system; Release: Fall 2015] – The wild sci-fi action of the Earth Defense Force series comes to the PS4™ system for the first time in this complete reimagining of Earth Defense Force 2025, now with silky smooth framerates, beefed-up graphics, and over 50% new content. After selecting from one of four unique playable classes and customizing their weapons, players will lead NPC troops into city-wide battles against hordes of seemingly endless giant bugs, robots, and other colossal enemies. Two players can enjoy local co-op and versus modes, while online co-op supports up to four players to increase the odds against this massive alien threat.


The Legend of Heroes: Trails of Cold Steel

[Platform: PS3™ system, PS VITA; Release: Fall 2015] – Revealed for the first time in North America, this RPG adventure from Nihon Falcom's acclaimed The Legend of Heroes franchise, known in Japan as Sen no Kiseki, improves on the series' formula and features an expertly told storyline that both longtime Trails veterans and newcomers alike can enjoy equally. Taking place on the same continent as fan-favorite Trails in the Sky, Trails of Cold Steel is the first game in the series to tread Erebonian soil and explore the inner political conflicts of this oft-mentioned powerhouse in detail. With a standalone story that also delves into the expansive lore that has become synonymous with the series, players take on the role of military students at a time of great turmoil, enjoying school life and bonding with fellow students to earn new abilities in battle, then utilizing those abilities via speedy, tactical turn-based combat with the newly-developed "ARCUS" system. Best of all, this epic storyline can be unraveled either from home or on the go with Cross-Save functionality between the game's PS Vita and PS3 editions.

(note: NIS America will be publishing the PAL version)


Return to PopoloCrois: A STORY OF SEASONS Fairytale

[Platform: Nintendo 3DS; Release: Winter 2015] – A new game based on the Japanese PopoloCrois Story comic book series, and a new entry in the wildly successful Bokujo Monogatari farming and life simulation series, now known as STORY OF SEASONS in the West, Return to PopoloCrois: A STORY OF SEASONS Fairytale features both classically-styled turn-based combat and towns full of lively and interesting NPCs who contribute to a heartwarming narrative about friendship, forgiveness and the bounty of the earth that veterans and newcomers alike to either franchise can enjoy equally. Ample farming and life simulation elements are also on offer in this comprehensive crossover, including real-time crop-raising, bug-catching, rock-quarrying, item synthesis, and relationship forging. Players can collect over 600 items and undertake nearly 100 quests throughout the game, supplementing its 25+ hour main story with nearly unlimited potential for replayability. StreetPass™ features are also present, allowing players to connect with one another and earn bonus items through treasure-hunting.

SENRAN KAGURA ESTIVAL VERSUS

[Platform: PS4™ system, PS VITA; Release: Winter 2015] – A mystical phenomenon transports the buxom beauties of SENRAN KAGURA to a parallel dimension to face off against their rivals in a new kind of battle. In this strange world – which resembles a sunny, sandy island paradise – the girls are thrown for another loop as they encounter departed loved ones and ultimately have to decide if they can bear to part from them a second time. With the biggest roster in the series' history, SENRAN KAGURA ESTIVAL VERSUS features more moves, more story, more attitude, and more destruction online with matches that can support up to 10 players (PS4 version only; PS Vita supports up to 4 players). All previous shinobi return with a host of upgraded moves to master, and new playable characters offer more challenges to conquer, along with a story that's equal parts sexy and shocking, serious and scandalous, busty and bouncy.


Finally, XSEED Games has confirmed via Twitter that it will be localizing The Legend of Heroes: Trails of Cold Steel II.
Related Brainwaves
10th December

XSEED Games has announced that its upcoming 2D fighter Nitroplus Blasterz: Heroines Infinite Duel will launch with free DLC. To thank fans for supporting...

12th June

If you thought XSEED Games was done after announcing five new games for localization last week then you were wrong. Today on Twitter XSEED Games posted...

26th March

Yesterday Xseed Games Tweeted the slightly mysterious message "Prepair to get naked this Yster". Today the company revealed the meaning behind that...
Trending Articles
5th November

Fallout: Shadow of Boston and Fallout: The Ultimate Collection trademarks have been filed at the German patent office. The Office for Harmonization in...

18th June

Legendary Game Designer Shigeru Miyamoto has told Kotaku that he feels that he made a bad game. Shigeru Miyamoto is famous for games like Metroid, Star...

6th January

When it comes to video games with deep stories, huge open worlds, and complex battle systems, nothing comes close to the RPG. Few genres are more diverse...

21st September

Gamers have found a new player vs player playlist and a new planet buried in Destiny's source code. The playlist is called Tales of Osiris and will take...

4th February

Borderlands 2 has some of the most enjoyable writing of a game released this generation, thanks to lead writer Anthony Burch (Hey Ash, Whatcha Playin'?)....