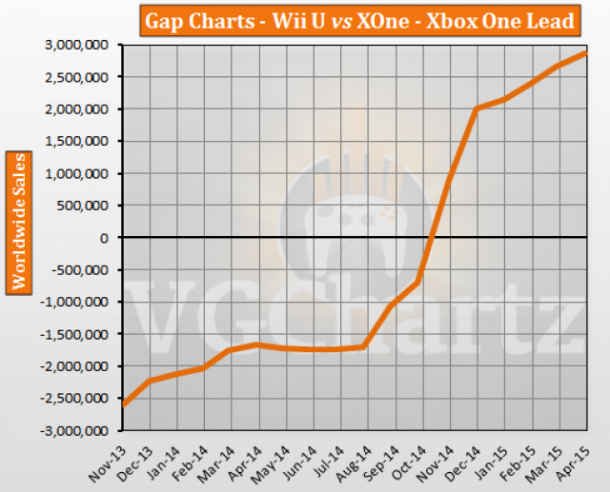 Welcome to the VGChartz Gap charts. The charts will be updated monthly and each article will focus on a different gap chart. The charts include comparisons between the 7th generation and 8th generation, as well as comparing the 8th generation consoles. All sales are worldwide, unless otherwise stated.

XOne Vs. Wii U Global:

Gap change in latest month: 199,488 – Xbox One

Gap change over last 12 months: 4,523,517 – Xbox One

Total Lead: 2,857,735 – Xbox One

Xbox One Total Sales: 12,503,922

Wii U Total Sales: 9,646,187

To read the full article check out the link below.