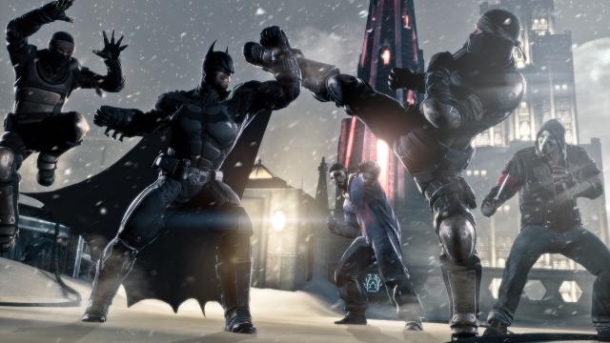 Batman: Arkham Knight is coming out later this month for the PlayStation 4, Xbox One, and PC. The game comes in at around 45GB for each version of the game.

The PlayStation Store lists the PlayStation 4 version at 46.5GB, while the Xbox Marketplace lists the game at 44.98GB. Steam lists the minimum required hard drive space at 45GB but recommends 55GB of space.
Trending Articles
9th March

Well the reviews are out and the new Tomb Raider seems to be the rare successful reboot. However poor Lara can't seem to catch a break. There is a game...

5th November

Fallout: Shadow of Boston and Fallout: The Ultimate Collection trademarks have been filed at the German patent office. The Office for Harmonization in...

18th June

Legendary Game Designer Shigeru Miyamoto has told Kotaku that he feels that he made a bad game. Shigeru Miyamoto is famous for games like Metroid, Star...

6th January

When it comes to video games with deep stories, huge open worlds, and complex battle systems, nothing comes close to the RPG. Few genres are more diverse...

16th October

Pokemon X & Y released worldwide on Saturday to the joy of millions - 4 million of whom purchased the game within the first two days. However, some of...