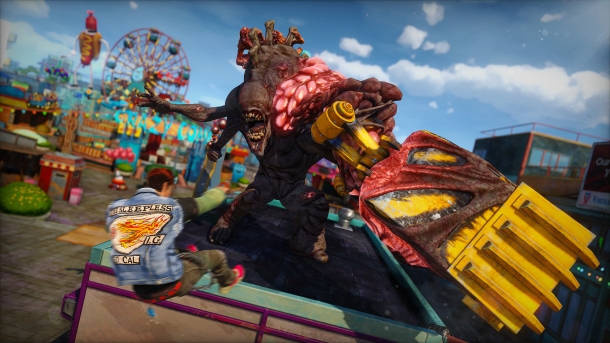 Microsoft has announced this week's Deals with Gold for Xbox Live Gold members. There are nine games on sale for the Xbox One and seven games for the Xbox 360. These deals run through June 15.

Xbox One games on sale:
Content Title Content Type Discount %
FIFA 15 Deluxe Edition Xbox One Game 60%
EA Sports NBA Live 15 Xbox One Game 70%
Madden NFL 15 Xbox One Game 67%
EA Sports UFC Xbox One Game 67%
NHL 15 Xbox One Game 67%
Sunset Overdrive Xbox One Game 33%
Sunset Overdrive Season Pass Add-On 33%
Sunset Overdrive Deluxe Edition Xbox One Game 33%
GTA Plus Great White Shark Card Xbox One Game 25%
Pneuma: Breath Of Life Xbox One Game 50%
Zombie Driver Ultimate Edition Xbox One Game 75%

Xbox 360 games on sale:
Content Title Content Type Discount %
FIFA 15 Games On Demand 60%
Madden NFL 15 Games On Demand 50%
NHL 15 Games On Demand 50%
Fight Night Champion Games On Demand 80%
NCAA Football 14 Games On Demand 75%
NFL Blitz Arcade 75%
Zombie Driver HD Arcade 75%
Trending Articles
6th January

When it comes to video games with deep stories, huge open worlds, and complex battle systems, nothing comes close to the RPG. Few genres are more diverse...

5th November

Fallout: Shadow of Boston and Fallout: The Ultimate Collection trademarks have been filed at the German patent office. The Office for Harmonization in...

16th October

Pokemon X & Y released worldwide on Saturday to the joy of millions - 4 million of whom purchased the game within the first two days. However, some of...

28th November

These are some tips and/or tricks that almost everyone can use for Glory of Generals. 1. Upgrade your Commander first. The Commander is very important...

18th June

Legendary Game Designer Shigeru Miyamoto has told Kotaku that he feels that he made a bad game. Shigeru Miyamoto is famous for games like Metroid, Star...