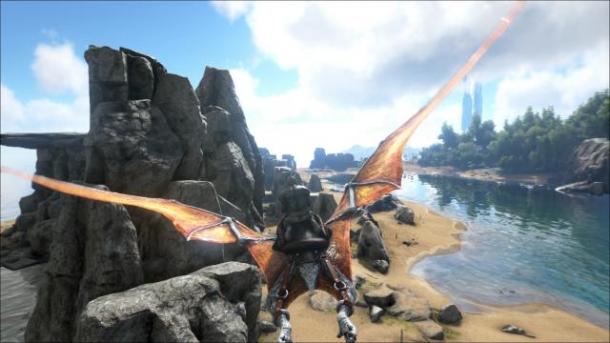 Ark: Survival Evolved has topped the Steam best-seller chart in its opening week on sale (week ending June 6).

Grand Theft Auto V has remained at number two, while Lego Worlds debuted at number three in its first week as a Steam Early Access title. The Witcher 3: Wild Hunt has dropped three spots to number four.

Two of the latest additions in the top 10 are not actually games. The Steam Controller debuted at number five, while the Steam Link debuted at number nine.

Here is the complete top 10:

Ark: Survival Evolved
Grand Theft Auto V
Lego Worlds
The Witcher 3: Wild Hunt
Steam Controller
Counter-Strike: Global Offensive
Fallout 4
Fallout 3: Game of the Year Edition
Steam Link
Fallout: New Vegas Ultimate Edition

Trending Articles
6th January

When it comes to video games with deep stories, huge open worlds, and complex battle systems, nothing comes close to the RPG. Few genres are more diverse...

25th July

The next installment of the Super Smash Bros series is in development. Ever since a few days ago, people were excited to see it. Now, fans of the series...

4th February

Borderlands 2 has some of the most enjoyable writing of a game released this generation, thanks to lead writer Anthony Burch (Hey Ash, Whatcha Playin'?)....

16th October

Pokemon X & Y released worldwide on Saturday to the joy of millions - 4 million of whom purchased the game within the first two days. However, some of...

28th November

These are some tips and/or tricks that almost everyone can use for Glory of Generals. 1. Upgrade your Commander first. The Commander is very important...