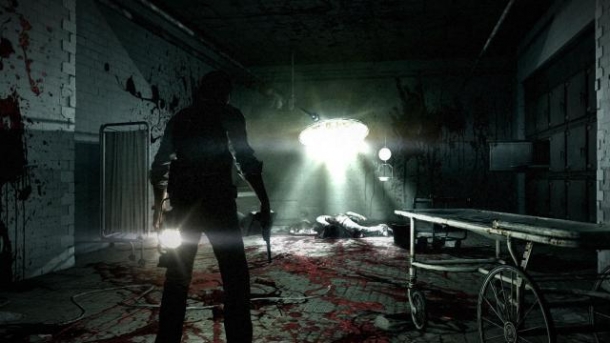 As we head into E3 Sony has decided to host a sale full of tomb raiding and steampunk.

This week's sale is focussed on Square Enix (well, Eidos mainly) and Bethesda. The sale will last until Tuesday the 16th, and there are no extra discounts for PSN Plus members.

Square Enix Sale
Game Platforms Sale Price
Deus Ex: Human Revolution-Director's Cut PS3 $5.99
Hitman: Absolution Special Edition PS3 $4.99
Hitman: Blood Money HD PS3 $3.49
Hitman: Contracts HD PS3 $3.49
Hitman Trilogy HD PS3 $7.49
Hitman 2: Silent Assassin HD PS3 $3.49
Just Cause 2 PS3 $3.99
Just Cause 2 Ultimate Edition PS3 $5.99
Kane & Lynch: Dead Men PS3 $3.99
Kane & Lynch 2: Dog Days PS3 $4.99
Lara Croft and the Guardian of Light PS3 $3.99

Game
Platforms Sale Price
Legacy of Kain: Soul Reaver PS3,PSP $2.99
Murdered: Soul Suspect PS3 $11.99
Murdered: Soul Suspect PS4 $14.99
Sleeping Dogs Digital Edition PS3 $3.99
Sleeping Dogs Definitive Edition PS4 $15.99
Thief PS4,PS3 $29.99
Tomb Raider 2 PS3,Vita,PSP $2.49
Tomb Raider: Anniversary PSP $4.99
Tomb Raider III PS3,Vita,PSP $2.49
Tomb Raider: Legend PSP $4.99
Tomb Raider PS3,Vita,PSP $2.49
Tomb Raider: The Last Revelation PS3,Vita,PSP $2.49
Tomb Raider: Underworld PS3 $4.99

vgchartz.com/articles_media/images/…

Bethesda Sale
Game Platform Sale Price
Dishonored PS3 $19.99
Dishonored 'Dunwall City Trials' PS3 $2.99
Dishonored 'The Brigmore Witches' PS3 $6.99
Dishonored 'The Knife of Dunwall' PS3 $6.99
Dishonored 'Void Walker's Arsenal' PS3 $2.49
Fallout 3 'Mothership Zeta' PS3 $2.99
Fallout 3 'Point Lookout' PS3 $2.99
Fallout 3 'The Pitt' PS3 $2.99
Fallout: New Vegas 'Honest Hearts' PS3 $5.99
Fallout: New Vegas 'Old World Blues' PS3 $5.99
The Elder Scrolls V: Skyrim 'Hearthfire' PS3 $2.99
The Evil Within PS4 $29.99
Wolfenstein: The New Order PS4 $29.99
Trending Articles
21st January

As we promised during the weekend in the next weeks we will unveil Durango and Orbis. All the technical info you want to know about the next generation...

21st September

Gamers have found a new player vs player playlist and a new planet buried in Destiny's source code. The playlist is called Tales of Osiris and will take...

17th February

Dragon Ball Z: Extreme Butoden has apparently been announced in the latest edition of V Jump magazine in Japan. It is a 2D fighter and will be released...

30th October

Download Link: http://www.fileworld.info/outil-triche/telecharger-geometry-dash-outil-de-piratage-android-ios-comment-pirater-geometry-dash-triche/ Hello...

9th March

Well the reviews are out and the new Tomb Raider seems to be the rare successful reboot. However poor Lara can't seem to catch a break. There is a game...