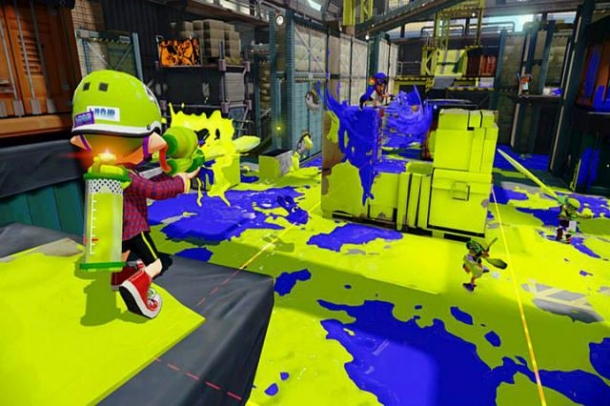 Splatoon (Wii U) was the top-selling game for a second week in Japan (week ending June 7), according to Media Create, as reported by Gematsu. The game sold 68,913 units last week.

Shiren the Wanderer 5 Plus (PSV) debuted at number two, with sales of 16,224 units. Natsuiro High School: Seishun Hakusho (PS4) debuted at number three, with sales of 13,868 units. Finally, Stella Glow (3DS) debuted at number four with sales of 13,332 units.

The Wii U was the top selling platform with 21,169 units sold. The 3DS sold 17,891 units. The PlayStation 4 sold 11,763 units, the PlayStation Vita sold 10,829 units, and the PlayStation 3 sold 2,716 units. The Xbox One sold 219 units.
Trending Articles
25th July

The next installment of the Super Smash Bros series is in development. Ever since a few days ago, people were excited to see it. Now, fans of the series...

21st September

Gamers have found a new player vs player playlist and a new planet buried in Destiny's source code. The playlist is called Tales of Osiris and will take...

17th February

Dragon Ball Z: Extreme Butoden has apparently been announced in the latest edition of V Jump magazine in Japan. It is a 2D fighter and will be released...

16th October

Pokemon X & Y released worldwide on Saturday to the joy of millions - 4 million of whom purchased the game within the first two days. However, some of...

21st January

As we promised during the weekend in the next weeks we will unveil Durango and Orbis. All the technical info you want to know about the next generation...