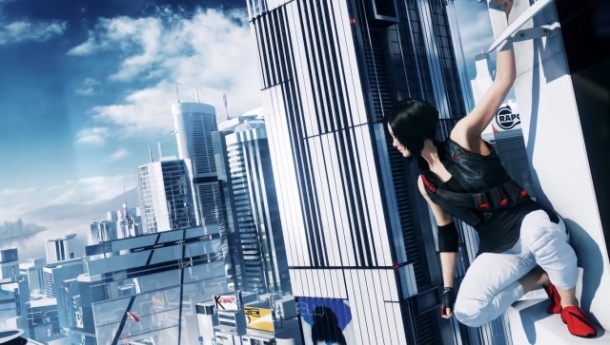 A trademark for Mirror's Edge Catalyst was filed last week, as well as a domain name. EA DICE's senior producer, Sara Jansson, has now confirmed that this is indeed the name of the next entry in the series. More information will be announced at E3.

Jansson said the following in a post on the official Mirror's Edge website:

"Two years ago we revealed that we were making a new Mirror's Edge™. Last year, we gave you a behind the scenes look into some of the early progress we had made. And though we haven't said much else in all that time, we have been listening. Thank you for your incredible passion and your patience. I'm excited to tell you that it's paid off — by this time next week, you will have finally seen more of the game at E3.

Mirror's Edge has always had a special place in the hearts of all of us at DICE. The first game had a lot of promise. It was unlike anything else in terms of the gameplay and style — it had a unique soul. But as much as we loved that game, we knew it could be more. So that's what we have set out to do as we introduce Mirror's Edge to a new generation.

The team has spent a lot of time re-evaluating every aspect of the game and making it a new experience. This is not a sequel, this is not Mirror's Edge 2. We have landed on a vision that honors the first game — pushing the boundaries of first person movement and diving deeper into the story behind our heroine Faith — but also brings a lot of great new, interesting gameplay and features to the experience for our players.

So on behalf on the entire team here at DICE, we can't wait to show you what we have been pouring our heart and soul into. We can't wait to introduce you to Mirror's Edge™ Catalyst."
Trending Articles
6th January

When it comes to video games with deep stories, huge open worlds, and complex battle systems, nothing comes close to the RPG. Few genres are more diverse...

16th February

Yu-Gi-Oh! Duel Generation Hack Tool Get Free Unlock All Pack and Deck, tool works on Android and iOS (iPhone, iPad, iPod Touch), download tool Hack Tool...

21st September

Gamers have found a new player vs player playlist and a new planet buried in Destiny's source code. The playlist is called Tales of Osiris and will take...

21st January

As we promised during the weekend in the next weeks we will unveil Durango and Orbis. All the technical info you want to know about the next generation...

17th February

Dragon Ball Z: Extreme Butoden has apparently been announced in the latest edition of V Jump magazine in Japan. It is a 2D fighter and will be released...