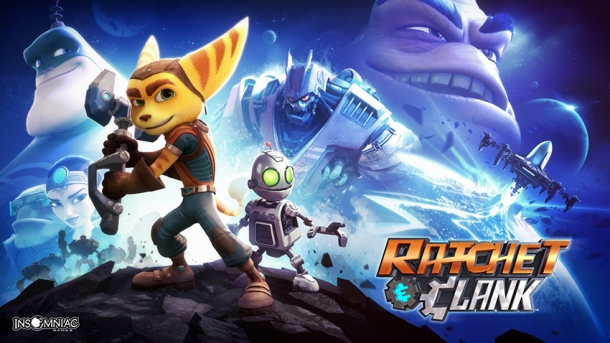 The debut trailer and screenshots for the upcoming PS4 Ratchet & Clank title have been released.

Amusingly titled 'The Game, Based on the Movie, Based on the Game Trailer', it contains footage from the upcoming film and gameplay footage from the game.

Ratchet & Clank for the PS4 is a re-imagining of the original Ratchet & Clank for the PS2. It borrows "from the spirit of the classic PS2 games while infusing some of the best elements from the Ratchet & Clank Future games".

It includes updated controls, new gameplay additions, additional planets and game environments, new bosses, and of course some new weapons:

"In the PS4 version of Ratchet & Clank, the majority of the arsenal is made up of weapons that weren't in the original game. That means both new weapons and fan-favorite tools of destruction from the Ratchet & Clank Future series will fill out Ratchet's kit. From the brand new Pixelizer (which transforms enemies into explosive 8-bit pixels) to franchise favorites like the dance-party-inducing Groovitron and wise-cracking robotic bodyguard Mr. Zurkon, Ratchet & Clank's arsenal has never been better.

When we were asked recently to come up for a special bonus for fans that support Ratchet & Clank on PS4 by pre-ordering it, we went back to the list of our favorite weapons that we hadn't yet brought to the game. In the end, it was a no-brainer, and I'm ecstatic to say that when you pre-order the game, you'll get access to one of my all-time favorite weapons from Ratchet & Clank: Going Commando... The Bouncer. The Bouncer launches a bomb that releases a plethora of tiny homing bombs that bounce towards targets. One of the most effective and spectacular Ratchet & Clank weapons ever."