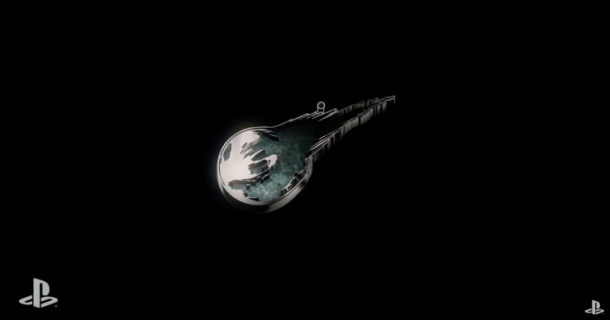 So, all of the conferences (barring the PC one at the time of this article) have been shown and it's time to delve into them a little bit to pick them apart.

1) Bethesda

Let's start with Bethesda. One thing I like about them is that they didn't linger too much on the "unimportant" parts of the conference, like the Elder Scrolls card game or Fallout Shelter. They instead chose to stick to their big guns, like Fallout 4 and the new Doom, although it would've been nice to see actual gameplay of Dishonored 2. What they did show of Fallout 4 was amazing, especially the entire crafting system that will be present, as well as the release date of November 10! A lot of companies could learn from Bethesda to not announce things too ahead of time (coughSQUAREcough).

2) Microsoft

MS had an okay conference to me, with expected showings like Halo 5, a new Gears of War and some other games that show that MS is MS. It was nice to see what Rare's new game was (which I think looks good), as well as the Rare collection of games. Recore also looks interesting, but there wasn't much at the MS conference that wowed me, other than the price of that Elite controller. In fact, one of the only nice things (my opinion) is that they allow backwards compatibility with 360 games now, which is something that Sony could learn.

3) EA

There are not many games in the EA catalog that interest me, although I must say that the new Need for Speed looked great, graphically. I wish more was shown for the new Mass Effect, and I'm excited to see more of the new Mirror's Edge, although it's weird to have a reboot of the series when there's only been one game. There's sports, for the people who like those games, as well as some mobile stuff and a new Garden Warfare (haven't played the first).

One thing I will get off of my chest is that while I have tremendous respect for Pele and his legacy, that kind of thing shouldn't be at a video game presentation. They could've used this time to show actual gameplay of something like Mirror's Edge or something new, like another game similar to Unravel. The show ended on a high note, with gameplay of the new Battlefront, which I'm sure more than me is excited for.

4) Ubisoft

Ubisoft opened with a sequel to the previous South Park game, which I thought was fantastic, and it has a clever title to boot! From my understanding, though, it's not being made by the same developers. They also had the usual Assassin's Creed stuff (no gameplay!) and Just Dance stuff, which I'm sure a lot of people are waiting for (zzzzz). The Division gameplay looked okay and didn't blow me away and I'm not into the new Rainbow Six.

The two most interesting bits in the Ubisoft show were Wildlands and For Honor. The latter is a new IP and looks similar to games like Chivalry, but it appears to be a 4v4 game with some more going on with it. The former is a shooter, but there are multiple ways to approach a situation, such as stealth, sabotage and more.

5) Sony

Ah yes, we are now at Sony's conference and boy, it was a doozy. Not only did they open with The Last Guardian (yes it is finally real!), but a Final Fantasy VII Remake was also announced and even an announcement of Shenmue III, despite the last one just being that it was being Kickstarter'ed (which is a weird announcement to do at a conference).

Besides the top three above, they showed off Guerrilla's new game, Horizon, which looks absolutely fantastic (and probably my favorite of E3). There was also Media Molecule's game, Dreams, which is hard to describe, but it seems they're keeping to the "player created" aspect. There was a little bit of Morpheus, the VR tech, as well as a little bit of indies, which is something Sony spent way too much time on last year.

6) Nintendo

Ah, Nintendo, the last of the big 3 conferences and probably the least interesting overall. The thing about Nintendo's is that it's pre-recorded, so they couldn't do anything on the fly to respond to the other conferences. Given that, they did show off some nice games, but there was nothing that made me go "wow!" If there is one thing Nintendo does right, it's that they don't go crazy into the future with games, having shown off 2015 and early 2016 titles.

Star Fox Zero (Wii U) looked nice and it was good to finally see some gameplay, although it does look very similar to Star Fox 64 (which isn't a bad thing). There was another multiplayer Zelda title (3DS), a port of Hyrule Warriors to the 3DS and a Metroid Prime game, but it wasn't the one everyone wanted (it's a co-op 3DS game).

They announced release dates for a few titles, like Xenoblade Chronicles X and Super Mario Maker, as well as some new games like an Animal Crossing Wii U game that looks familiar to Fortune Street, a crossover Paper Mario x Mario & Luigi RPG, and a new Mario Tennis. The only problem I had with the digital event is that they spent a little too much time on developer interviews (even if they are famous ones).

7) Square Enix

As the last of the major conferences, SE certainly had some living up to do, despite one of the major bombshells belonging to them in the first place. Despite them, they didn't say anything new about FFVII Remake and simply said to wait until later this year to hear more. You could tell this was Square's first conference in a while, since it was set up very professional. In fact, they barely showed any gameplay and settled on talking and trailers.

They opened with Just Cause 3 and it did look like a lot of fun (I'm looking forward to it a lot), announcing a release date of Dec 1. There was also a new Nier project, with Platinum Games developing it, and some new untitled being developed by a new studio, which we likely won't see until 2017. There was some mobile stuff, like a Lara Croft GO game and the one Kingdom Hearts Unchained Chi coming to the west.

Probably the biggest thing of the conference was the Kingdom Hearts III gameplay. We saw Sora, with Donald and Goofy, fight some Heartless in a new Disney world, based on Tangled. We saw what looked like summons of sorts, with a pirate ship, locomotive, teacups and even a chariot. Also, talking over a game of chess throughout is what looks like a young(er) Xehanort and young Eraqus talking about the Keyblade Wars.

So, that's a brief summary of them all and I'd like to hear others' opinions on the E3 conferences shown.
Related Brainwaves
29th November

Sony recently announced lifetime shipment figures for the PlayStation 4 have surpassed 102.8 million units as of September 30, 2019. That puts shipment...

26th August

Despite the many post apocalyptic open-world games available today, I'm yet to play one inspired by kung-fu movies. Enter Experiment 101's Biomutant, a...
Trending Discussions
15th October

16th October

12th January