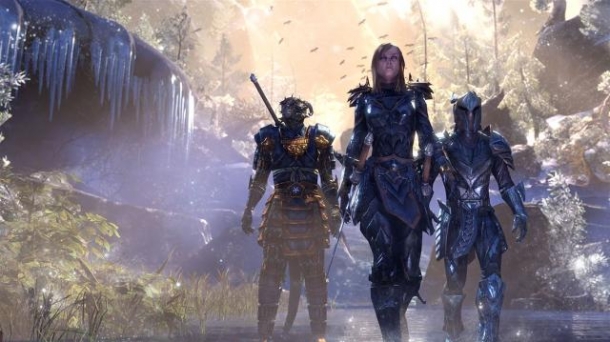 The gaming industry is so used to the notion that the biggest hits of the year are released in the final quarter, so as to capitalise on holiday sales, that we sometimes forget that each year also plays host to some big early hitters.

It mostly is the case, of course, that publishers aim to release their most lucrative titles towards the end of the year, but not always. This list of the top 10 new retail releases of 2015 in terms of sales illustrates some potent exceptions to that rule.

First, the small print:

- The game must have been released in 2015 (and where a launch has been staggered worldwide only 2015 sales figures will be counted).
- Multiplatform totals have been combined.
- The figures include handheld sales.
- The article covers sales up to, and including, the week ending 11th July.
- Figures quoted are retail sales only, as digital sales reports are patchy at best. This, of course, harms the totals for games like The Witcher 3: Wild Hunt, which has sold tremendously well on digital platforms, but in the interests of maintaining a level playing field we have decided not to factor in any digital sales).


10th. Splatoon - 1.31 million units

The little title that could. VGC regulars will probably not be surprised by this game's presence on such a list, but non-regulars rightly will be. It really is a remarkable achievement - an exclusive, brand new IP, on a platform that has only just managed to gain an install base of 10 million is the 10th best-selling new release of 2015. What's more it's one of only three exclusives to make the list.


9th. Bloodborne - 1.39 million units

Another exclusive to make the list. It's not quite as surprising as Splatoon that Bloodborne made the list, given both the game's legacy (being a spiritual successor to the incredibly popular Demon's Souls and Dark Souls series) and it being available on the market-leading console, which currently has an install base of around 25 million units. Still, a great achievement for this dark and brooding exclusive...

To read the full article check out the link below.
Related Brainwaves
29th November

Sony recently announced lifetime shipment figures for the PlayStation 4 have surpassed 102.8 million units as of September 30, 2019. That puts shipment...

26th August

Despite the many post apocalyptic open-world games available today, I'm yet to play one inspired by kung-fu movies. Enter Experiment 101's Biomutant, a...
Trending Articles
21st September

Gamers have found a new player vs player playlist and a new planet buried in Destiny's source code. The playlist is called Tales of Osiris and will take...

4th February

Borderlands 2 has some of the most enjoyable writing of a game released this generation, thanks to lead writer Anthony Burch (Hey Ash, Whatcha Playin'?)....

28th November

These are some tips and/or tricks that almost everyone can use for Glory of Generals. 1. Upgrade your Commander first. The Commander is very important...

5th November

Fallout: Shadow of Boston and Fallout: The Ultimate Collection trademarks have been filed at the German patent office. The Office for Harmonization in...

16th October

Pokemon X & Y released worldwide on Saturday to the joy of millions - 4 million of whom purchased the game within the first two days. However, some of...