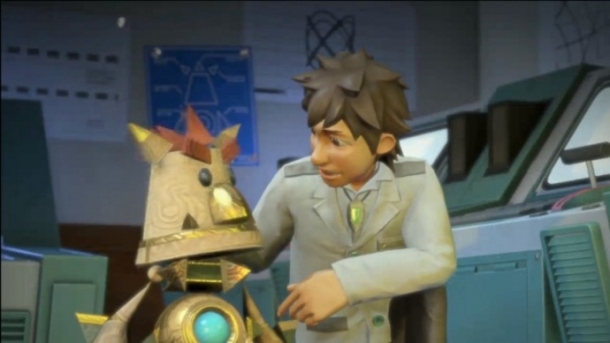 One of the many titles announced for the PlayStation 4 at today's reveal was Knack. Introduced by Mark Cerny, who is both a developer of the title and the lead system architect for the PlayStation 4, Knack was the first title to be showcased during the live stream, receiving bot a trailer and a brief gameplay demonstration of its remote-play capabilities on the PlayStation Vita.

It's quite a cutesy, cartoony game but with a wry streak that reminds me of the Ratchet series a little.
Related Brainwaves
12th January

With the release of PS4, we get a flurry of some exclusives and ports to hold us over until the real games release; the ones with better visuals, take...

11th January

Generation launch years are always exciting, and although Sony's big first-party offerings Knack and Killzone: Shadow Fall were disappointingly underwhelming,...

7th November

With just a matter of days and weeks to go before the next generation consoles from both Sony and Microsoft release, there is certainly a lot of hype and...