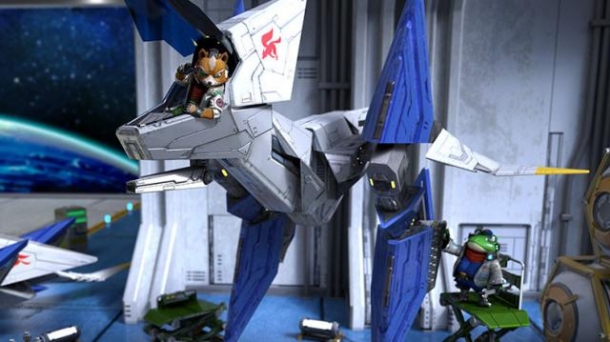 Nintendo has delayed the release of its Wii U exclusive Star Fox Zero until the first quarter of 2016, Shigeru Miyamoto announced in a Facebook post.

"We have been developing Star Fox Zero for Wii U with the aim of releasing it this year," said Miyamoto. "Although we felt that the development had been progressing well, we now believe that we will need a little more time to work on areas such as the unprecedented discovery that we want players to experience in the game by using two screens, and further polishing the level designs and perfecting the tone of the cut scenes."

"While we have already reached the stage where it would be technically possible to release the title in time for the year-end holiday season, we want to polish the game a bit more so that players will be able to more smoothly grasp the new style of play that we are proposing."

"To the people looking forward to the launch of the game this holiday season, I am very sorry."

"Star Fox Zero is going to bring new game play and experiences that take it far beyond the framework established by Star Fox 64. All the members of the development team are doing our best so that the final product will not betray your expectations. And the game will not be delayed for a very long time – we're aiming to launch the game in Q1 2016. Please stay tuned for further announcements."
Related Brainwaves
29th November

Sony recently announced lifetime shipment figures for the PlayStation 4 have surpassed 102.8 million units as of September 30, 2019. That puts shipment...

26th August

Despite the many post apocalyptic open-world games available today, I'm yet to play one inspired by kung-fu movies. Enter Experiment 101's Biomutant, a...
Trending Articles
4th February

Borderlands 2 has some of the most enjoyable writing of a game released this generation, thanks to lead writer Anthony Burch (Hey Ash, Whatcha Playin'?)....

5th November

Fallout: Shadow of Boston and Fallout: The Ultimate Collection trademarks have been filed at the German patent office. The Office for Harmonization in...

16th February

Yu-Gi-Oh! Duel Generation Hack Tool Get Free Unlock All Pack and Deck, tool works on Android and iOS (iPhone, iPad, iPod Touch), download tool Hack Tool...

25th July

The next installment of the Super Smash Bros series is in development. Ever since a few days ago, people were excited to see it. Now, fans of the series...

17th February

Dragon Ball Z: Extreme Butoden has apparently been announced in the latest edition of V Jump magazine in Japan. It is a 2D fighter and will be released...