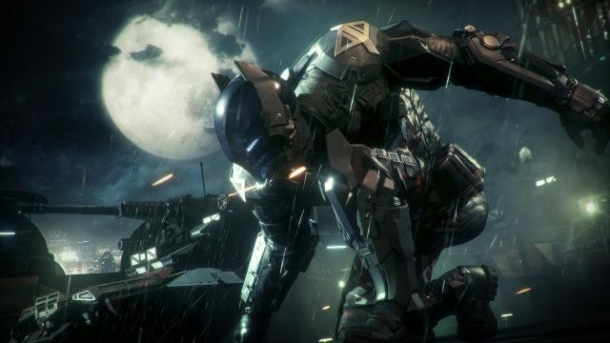 The PC version of Batman: Arkham Knight was re-released last week, but the game is still filled with bugs and glitches.

Warner Bros. is aware of these persistent issues and is offering a full refund up until the end of the year to anyone who owns the PC version of the game.

Warner Bros. released the following statement:

"We are very sorry that many of our customers continue to be unhappy with the PC version of Batman: Arkham Knight. We worked hard to get the game to live up to the standard you deserve but understand that many of you are still experiencing issues.

Until the end of 2015, we will be offering a full refund on Batman: Arkham Knight PC, regardless of how long you have played the product. You can also return the Season Pass along with the main game (but not separately). For those of you that hold onto the game, we are going to continue to address the issues that we can fix and talk to you about the issues that we cannot fix."
Related Brainwaves
29th November

Sony recently announced lifetime shipment figures for the PlayStation 4 have surpassed 102.8 million units as of September 30, 2019. That puts shipment...

26th August

Despite the many post apocalyptic open-world games available today, I'm yet to play one inspired by kung-fu movies. Enter Experiment 101's Biomutant, a...
Trending Articles
25th July

The next installment of the Super Smash Bros series is in development. Ever since a few days ago, people were excited to see it. Now, fans of the series...

21st January

As we promised during the weekend in the next weeks we will unveil Durango and Orbis. All the technical info you want to know about the next generation...

28th November

These are some tips and/or tricks that almost everyone can use for Glory of Generals. 1. Upgrade your Commander first. The Commander is very important...

9th March

Well the reviews are out and the new Tomb Raider seems to be the rare successful reboot. However poor Lara can't seem to catch a break. There is a game...

4th February

Borderlands 2 has some of the most enjoyable writing of a game released this generation, thanks to lead writer Anthony Burch (Hey Ash, Whatcha Playin'?)....