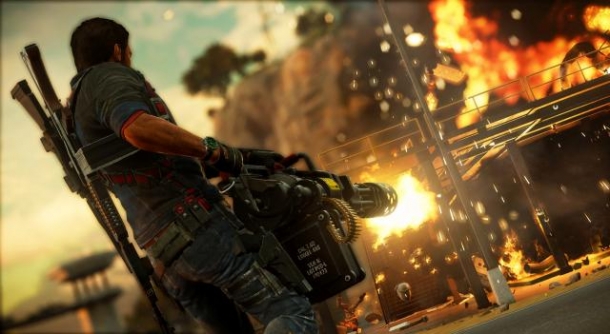 Just Cause 3 launched yesterday and, as seems to be the case with a large number of high profile releases this year, players have been reporting numerous bugs and glitches.

Developer Avalanche has said that it is aware of these issues and is working on a patch. However, it will take some time as the developer has to replicate the issues people have been reporting.


"Just Cause 3 launched yesterday. We've received some great review scores and have been enjoying all the incredible videos and amazing comments you've made so far," said developer Avalanche on the Steam Community forums. "We're excited that the game is finally in your hands as we love seeing the crazy things new players do in our massive, explosive sandbox. Thank you for your support!"

"However, we know that some of you are encountering some technical issues – we're looking into them all and we're fully committed to providing you the best possible experience.

We know you're going to want specific information on when a patch will land and what will be fixed – we would love to give you that information, and we will as soon as we have it. But right now, a little over one day since we launched, we have huge numbers of players in our enormous game world and we're monitoring all the data coming in.

We need a little bit of time to recreate some of these issues and build fixes. Rest assured though – we are fully committed to making Just Cause 3 as awesome as possible. We already know loads of people are having a blast with the game but we'll do all we can to make sure everyone is laughing and smiling as they play.

Just Cause 3 is available for the PlayStation 4, Xbox One, and Windows PC.
Related Brainwaves
26th August

Despite the many post apocalyptic open-world games available today, I'm yet to play one inspired by kung-fu movies. Enter Experiment 101's Biomutant, a...