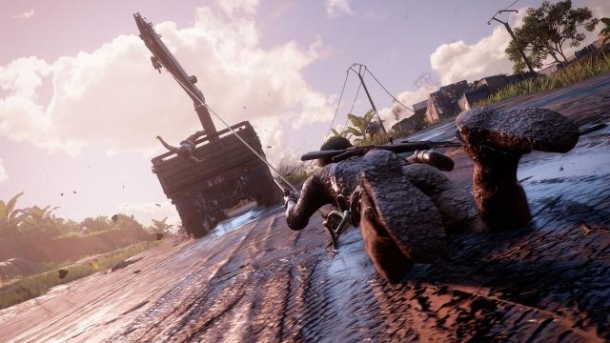 Naughty has recently hinted that Uncharted 4: A Thief's End will be the last game in the series that Naughty Dog will ever develop. Now lead game designer Robert Cogburn has explained why the developer is moving on.

"This will be our fourth Uncharted game", said Cogburn. "These games are hard to make. Particularly with a character like Nathan Drake in a world that's fairly grounded, it's a challenge to consider how much more we can expand the universe while adhering to those sorts of rules."

Naughty Dog is looking to expand its scope and is tired of answering the same questions over and over again with Uncharted. The developer wants to try out new ideas and start afresh:

"You struggle with having to answer the same questions over and over again in any franchise," said Cogburn. "This is gonna be the fourth time we start answering stuff like, 'How do we make hand-grabs visible? What do we do to scale the combat experience? What are the interesting puzzles we can be introducing in the moment-to-moment as the player's experiencing this narrative?'"

"That's not to say the questions will be the same in games we make going forward, but as a studio we grow tired of answering those same types of questions in the same fiction. It's gonna be fun for us to really embark on new ideas and start fleshing those out [in a new series]."

Cogburn added that if The Last of Us hadn't performed very well, Naughty Dog might have considered developing more Uncharted games:

"If The Last of Us had done terribly, sure, things might've been reconsidered. I struggle to say how big of an impact The Last of Us had on us in that regard, though. I can say that it made us realize as a studio that we're doing it right."
Related Brainwaves
26th August

Despite the many post apocalyptic open-world games available today, I'm yet to play one inspired by kung-fu movies. Enter Experiment 101's Biomutant, a...